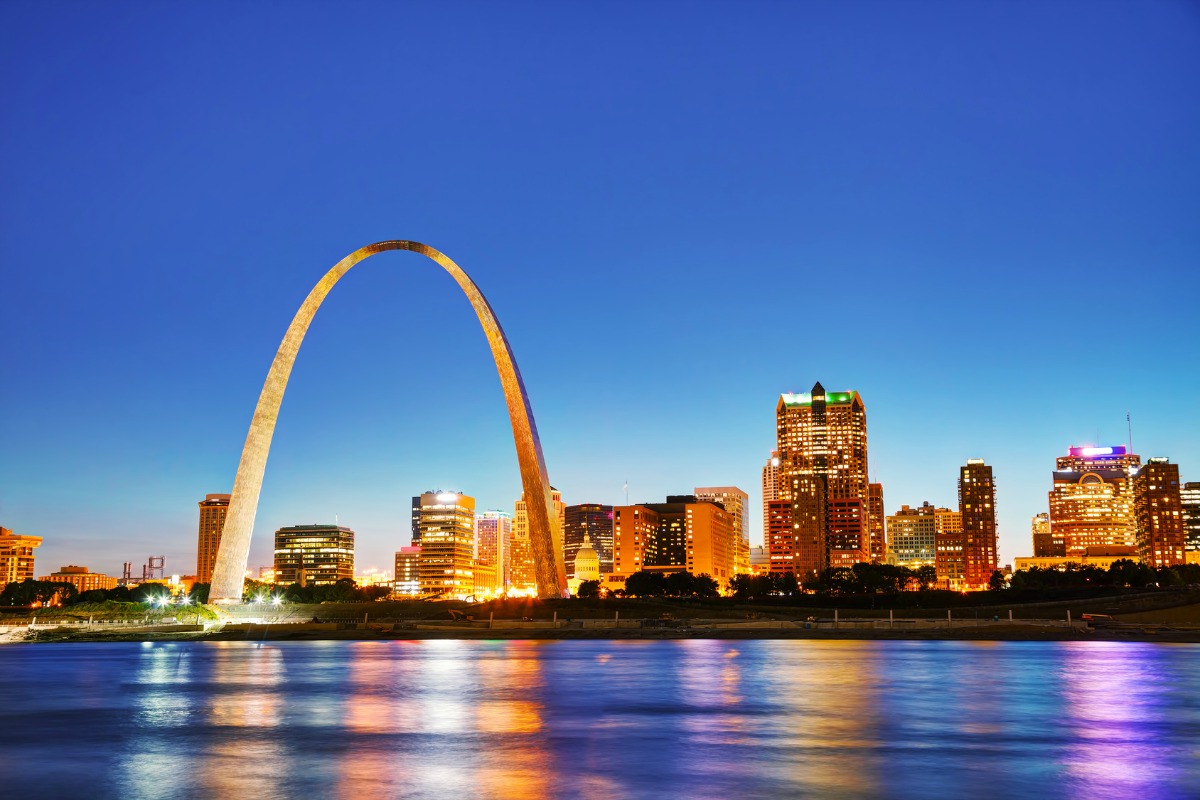 St Louis is one of the cities where Fybr's smart city platform has been deployed
Fybr, which is rolling out its end-to-end, turnkey smart city platform in 30 cities worldwide this year, has joined the Smart Cities Council as a North America associate partner.
As a Council partner, Fybr joins a network of leading companies advised by top universities, laboratories and standards bodies that helps cities tap the transformative power of digital technologies and intelligent design. Through advocacy, action and its landmark Readiness Programme, the Council promotes smart, sustainable and inclusive communities with high-quality living and high-quality jobs.
We are pleased to be a part of an organisation that is taking the lead in helping connect cities with technologies that can make communities better places to live and work – something we firmly believe in," said Fybr's CEO Bob Glatz. "We hope to leverage their connections to help us bring our turnkey solution to more communities."
The company's platform turns raw data from thousands of sensors into insightful information that helps make communities better places to live and work. To date, Fybr has six deployments of its platform in Washington DC, San Francisco, College Station and St Louis in the US, Montreal in Canada and Bangalore in India.
Their platform is specifically designed to help communities significantly reduce the strain on limited resources by reducing traffic, pollution, energy consumption, water waste and more – all in a turnkey platform that can easily be expanded to add scale and additional features on the same infrastructure.
Early city adopters initially focused on smart parking but the forthcoming platform release provides cities with connections to a range of devices specifically designed to deal with challenges that communities face every day, such as traffic and parking, air quality, water distribution and conservation, sewage, as well as public safety and utility management.
Earlier this year, Glatz said that unlike IoT start-ups, the company has spent years "developing, refining, and perfecting its system", with thousands of devices deployed in harsh urban environments.
He added: "Having optimised power management, network architecture, message protocols, and virtual machine learning for wireless, low data-rate, low-power, edge devices, the Fybr Smart City Platform is not only reliable and secure but can easily be updated and expanded to meet future demand and needs."
The platform is bi-directional, allowing business and community leaders to push instructions back down to devices in the physical world. It also combines real-time sensing data with intelligent machine-learning algorithms that deliver actionable insights that, it claims, helps cities fix issues before they become a big problem.
If you like this, you might be interested in reading the following:
Smart Cities Council announces challenge winners
Austin, Indianapolis, Miami, Orlando and Philadelphia will receive Readiness Workshops, products and services in 2017
smartcitiesworld.net/news/news/smart-cities-council-announces-challenge-winners-1369
EY joins Smart Cities Council
EY has extensive experience in delivering smart city services globally
smartcitiesworld.net/news/news/ey-joins-smart-cities-council-1579
San Antonio advances smart cities initiatives
Roadmap towards smartness developed at a Smart Cities Council workshop
smartcitiesworld.net/news/news/san-antonio-advances-smart-cities-initiatives-1559