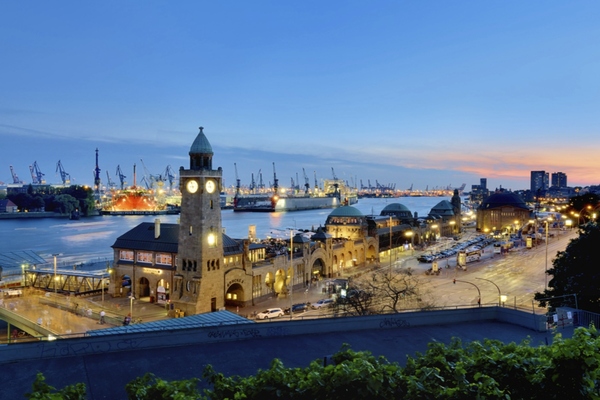 The Port of Hamburg has major advantages as the site of a green energy hub. Copyright: Christian Spahrbier
Shell, Mitsubishi Heavy Industries (MHI), Vattenfall and municipal company Wärme Hamburg have signed a letter of intent for a hydrogen project at the Port of Hamburg.
The companies are planning how they can convert the Moorburg coal-fired power plant and jointly produce hydrogen from wind and solar power for use locally.
Green energy hub
The development will include construction of a scalable electrolyser with an initial output of 100 megawatts and further development of the site into a green energy hub. The project team will also explore the extent to which the existing infrastructure of the Moorburg location can be used for the production of renewable energy as well as concepts for the necessary logistics chains and storage options to support it.
Subject to investment and planning decisions, once the site has been cleared, production of green hydrogen could start in 2025, making the electrolyser one of the largest plants in Europe.
The region and the surrounding northern German states already score with a high share of renewable energies and are planning the rapid expansion of the green hydrogen economy along the entire value chain. Northern Germany wants to lead the way on an international scale and further strengthen its position.
As home to Europe's third-largest port and a strong ecosystem of business and application-oriented research, Hamburg plays a key role in this. Forecasts predict that the hydrogen economy in Europe will generate 5.4 million jobs and €800bn in annual sales by 2050.


The four partner companies believe the location provides ideal conditions for further use. It is connected to both the national 380,000 volt transmission network and the 110,000 volt network of the City of Hamburg, while overseas ships can call at the location directly and use the quay and port facilities as an import terminal.