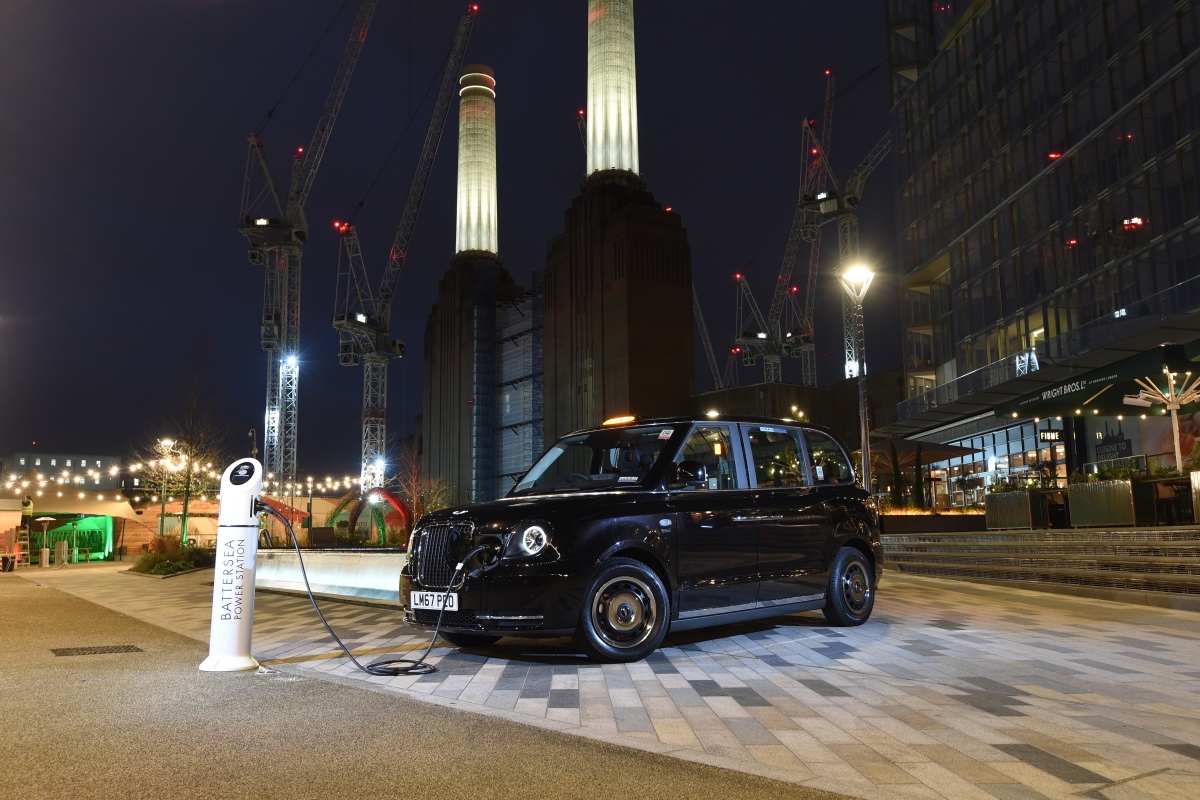 Taxis are powered by an electric powertrain with small back-up petrol generator
The first zero emission capable LEVC electric taxis have been fully certified to carry fare-paying passengers in London.
The TX eCity taxis have already undergone a rigorous testing regime including the extreme weather conditions of the Arctic and Death Valley, California, and were tested on the streets of London as part of the final phase of certification.
The London Electric Vehicle Company (LEVC), formerly the London Taxi Company, has manufactured the iconic "black cab" in the UK for 69 years, and has invested more than £325m in bringing a UK-built zero emissions capable taxi to the UK and international markets
According to LEVC, for the first time Londoners will be able to ride through the city's streets while sitting in the world's "cleanest, most advanced taxi ever".
"These new electric taxis are at the forefront of green transport technology and will play a transformational role in the mayor's plan to phase out diesel and clean up the transport network. This will help to accelerate improvements to London's toxic air," said Shirley Rodrigues, deputy mayor for environment and energy, Greater London Authority.
"It's great to have the first electric taxis on London's streets and a testament to London's leadership and that of LEVC. I look forward to seeing many more taxis on London's street in the coming months."
All LEVC products use its eCity technology comprising of an advanced battery electric powertrain with a small back-up petrol generator. Applied to the all-new electric TX, the technology allows for a range of up to 400 miles including 80 miles pure electric range, the company claims.
The new TX features class leading wheelchair accessibility, air conditioning, phone charging and a much more spacious cabin with six seats, said LEVC, with wide opening rear hinged doors, power sockets for laptops, on-board wi-fi, contactless card machines and an expansive panoramic roof.
This landmark moment was celebrated at Circus West Village, the first phase of the Battersea Power Station regeneration, which has opened. The entire site has been designed to future-proof for a mass adoption of electric vehicles with the infrastructure for almost 1,000 electric charging points planned as well as additional flexibility to increase the number of points.
"Better for passengers, more cost effective for drivers, [TX eCity cabs] will play a major role in helping to improve air quality benefiting all Londoners," added Chris Gubbey, CEO of LEVC.
"I am immensely proud of the work we have carried out so far: we have produced a new icon, the world's most advanced electric taxi."
If you like this, you might be interested in reading the following:
Electric black cabs start London trials
London cab drivers will help to collect vital information such as the emissions savings being made from LEVC's eCity technology
City of Oxford aims to be emission free
The city and county councils are beginning a six-week public consultation on the proposals
Read more
On-demand shared rides shuttle comes to Europe
Via's mission is to re-engineer public transit, from a regulated system of rigid routes into a dynamic, on-demand network
Read more