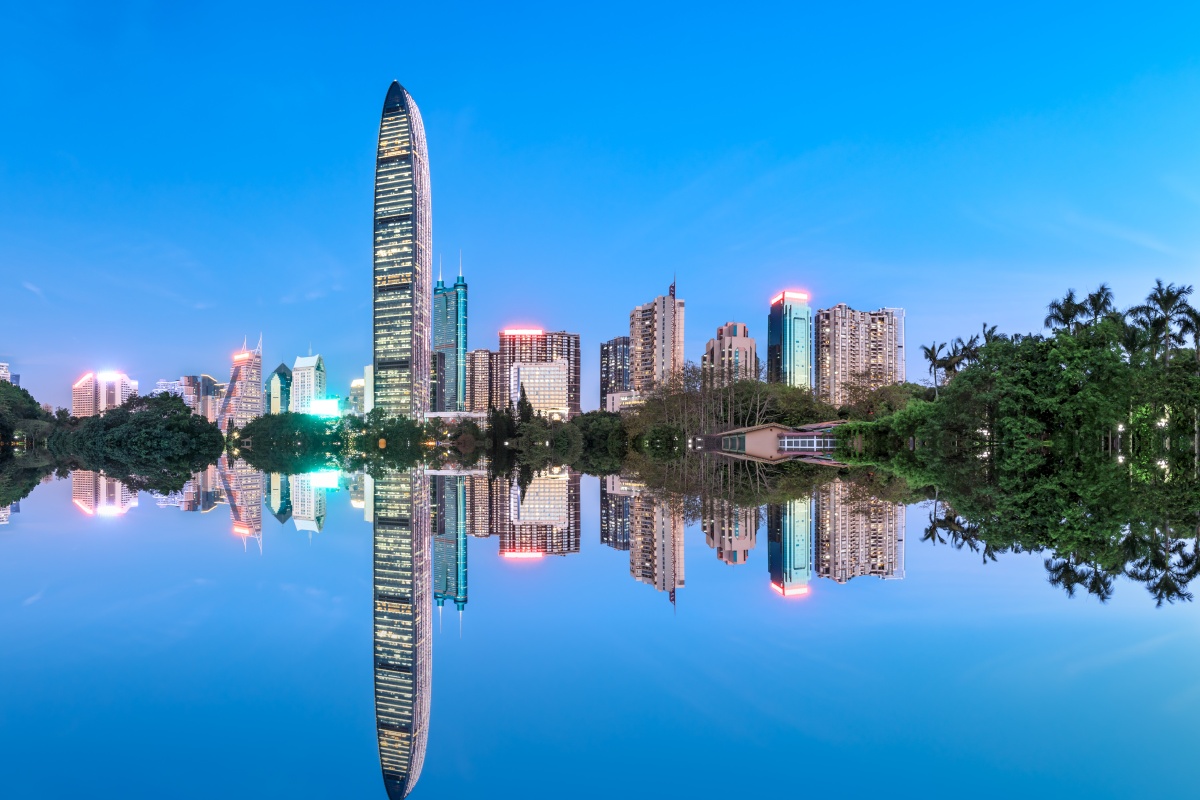 Shenzhen is the host for the fourth China Smart City International Expo
The Chinese financial group Ping An is introducing new initiatives to help create smart cities across the country at the fourth China Smart City International Expo 2018, which is taking place in Shenzhen from 21-23 August. This includes its 1+N smart city integrated platform and solutions.
China is taking a more collaborative approach than some countries to smart cities by using the strengths of its top technology companies: Ping An (P), Alibaba (A), Tencent (T), and Huawei (H) to develop the PATH to Smart Cities initiative. So far over 500 cities in China have plans for smart city development.
Leading the path ahead
Ping An is a leading member of the PATH initiative and has invested more than 50 billion RMB in technology research in the past 10 years. It has developed considerable technical advantages in domestic enterprises in the four fields of intelligent cognition, artificial intelligence, blockchain and cloud technology. It is also a global competitor in the field of facial recognition.
The other PATH members bring their own strengths: Alibaba focuses on helping businesses and residents thrive through AliPay; Tencent helps residents stay connected and better communicate with each other; Huawei helps implement core hardware technology with smartphones and networking.
Attendees of the China Smart City International Expo will have the opportunity to learn about how Ping An is leading the PATH companies to advance smart city development globally.
Putting China smart cities on a new stage
The expo is taking place on the 40th anniversary of China's reform and opening up and aims to promote the construction of the country's smart cities on a new stage. Ping An is one of the organisers of the event alongside the National Development and Reform Commission Urban and Small Town Reform and Development Centre, Shenzhen Municipal People's Government China, Smart City Development Alliance and the China International Chamber of Commerce, under direction from National Development and Reform Commission and the Central Cyber ​​Security and Informatization Commission Office.
Other major exhibitors include telecoms operator China Unicom, which will showcase its solutions that include smart rivers and urban brains in response to the government's promotion of smart city development.
The operator has established an NB-IoT network covering more than 300 cities across the country, while actively deploying eMTC and other IoT technology. Combined with China Unicom's various cloud computing resources and big data processing capabilities, it has built a city ​​network that integrates Internet of Things, wireless network, fixed network and hybrid cloud.
If you like this, you might be interested in reading the following:
China bus operator partners with blockchain firm
The move is said to represent a paradigm shift in the way in which asset-based financial products are viewed
Transportation cloud comes to China
Companies will also explore new collaboration opportunities in the transportation and mobility sectors
Alliance delivers blockchain-based data to China
The agreement opens the door for a vast number of location-centric smart city uses in the country