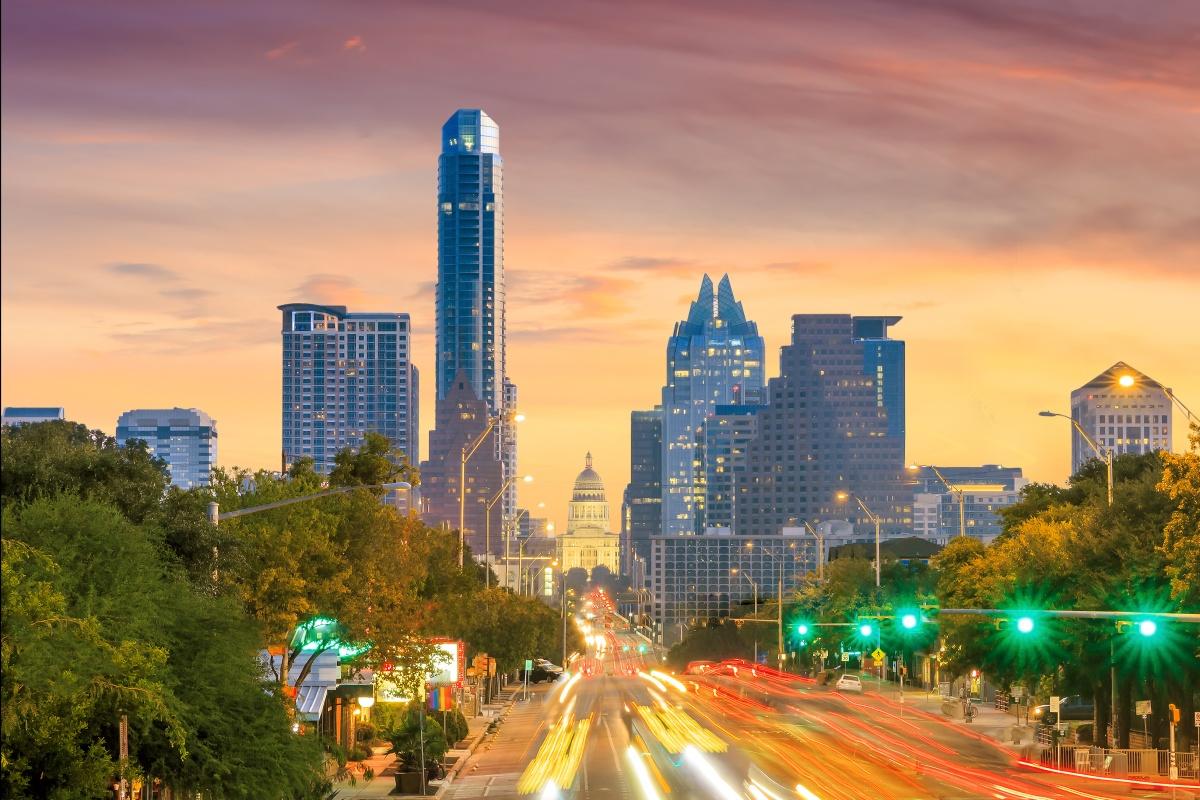 Austin has launched a campaign to encourage residents to share their stories
Cities and citizens are coming together via online hubs and communities to support each other during the coronavirus pandemic.
The City of Austin and Travis County in the US have launched a campaign to show how citizens and the community are connecting, supporting and keeping one another safe during the coronavirus update.
Meanwhile, the City of Wyndham in Victoria, Australia, has launched Wyndhamtogether as part of the virtual support and wellbeing component of its Covid-19 response strategy.
Austin speaks up
The "ATX for ATX" initiative is inviting City of Austin and Travis County residents to share their stories over social media and via the online community engagement tool, SpeakUp Austin!

The drive aims to help connect individuals and families in need with information and resources from both city departments and community organisations.

The SpeakUp Austin! page states: "Our community is resilient, strong, creative and caring… Whether you are helping as an individual, with friends, neighbours, as part of a community of faith, or a business, please share your stories to inform, empower and inspire. No act is too small or too big. We're all in this together, just six feet apart. ATX for ATX."

The SpeakUp page already showcases a range of examples of how businesses, non-profits and individuals are demonstrating their generosity by helping the Austin community during the unprecedented challenges of the Covid-19 crisis.
Stories shared so far include:
Tito's Handmade Vodka is donating hand sanitiser community-wide. A 55-gallon drum of sanitiser, which was transferred into bottles of varying sizes today, will be used by Austin Public Health (APH) clinics, Covid-19 test sites and at Austin Animal Services.
Facebook, Cypress Semiconductor and NXP semiconductors have donated personal protective equipment, including masks, gowns and gloves, to be used by first responders and healthcare professionals working at testing sites.
Central Texas Food Bank remains open and ready to assist with food access needs. Its food banks remain operational and the organisation has issued a call for volunteers.
Local people are cutting fabric and sewing masks and N95 respirator covers for healthcare workers who are running short of these resources.
Gourmands, a neighbourhood bar and restaurant in East Austin, is providing food to seniors at the Rebekah Baines Johnson Centre, people experiencing homelessness, employees and all other Webberville area bar staff who've been impacted by COVID-19.
Local artists helped brighten up Sixth Street with a number of murals following the closure of bars due to the coronavirus.
Earlier this week, Austin Public Health launched an online Covid-19 dashboard to reflect Covid-19 case data to keep the public better informed with up-to-date information.
"Mental health wellbeing, anxiety levels, boredom and social isolation of constituents are issues that many cities are and will continue to face over the coming weeks."
It shows the total number of Covid-19 cases in Austin-Travis County and Texas, demographics for cases including age and sex and a chart that separates cases by date of symptom onset.
Earlier this week, the Boston Department of Innovation and Technology's Citywide Analytics Team also launched two dashboards that allow residents to track the number of coronavirus cases in the city and throughout Massachusetts.
Wyndham stands together
Wyndham City Council started its smart city journey last year and its strategy highlighted the need to maximise citizen skills and stressed that technology was also a key tool for enabling innovative solutions to address social wellbeing challenges.
Multiple incident management sub-committees have been established to respond to Covid-19, including a virtual support and wellbeing component, led by Dr Adam Mowlam, who is also manager of the smart city office at the council.
"Mental health wellbeing, anxiety levels, boredom and social isolation of constituents are issues that many cities are and will continue to face over the coming weeks", he wrote in a LinkedIn post.
The council launched Wyndhamtogether, which hosts nearly sixty live and on-demand events available to members of the community while they are practising social distancing. They are predominantly provided by local Wyndham groups but those from outside the area are invited to join too. On-demand content covers areas such as arts and culture, education and learning, green living and health and activities.
You might also like: