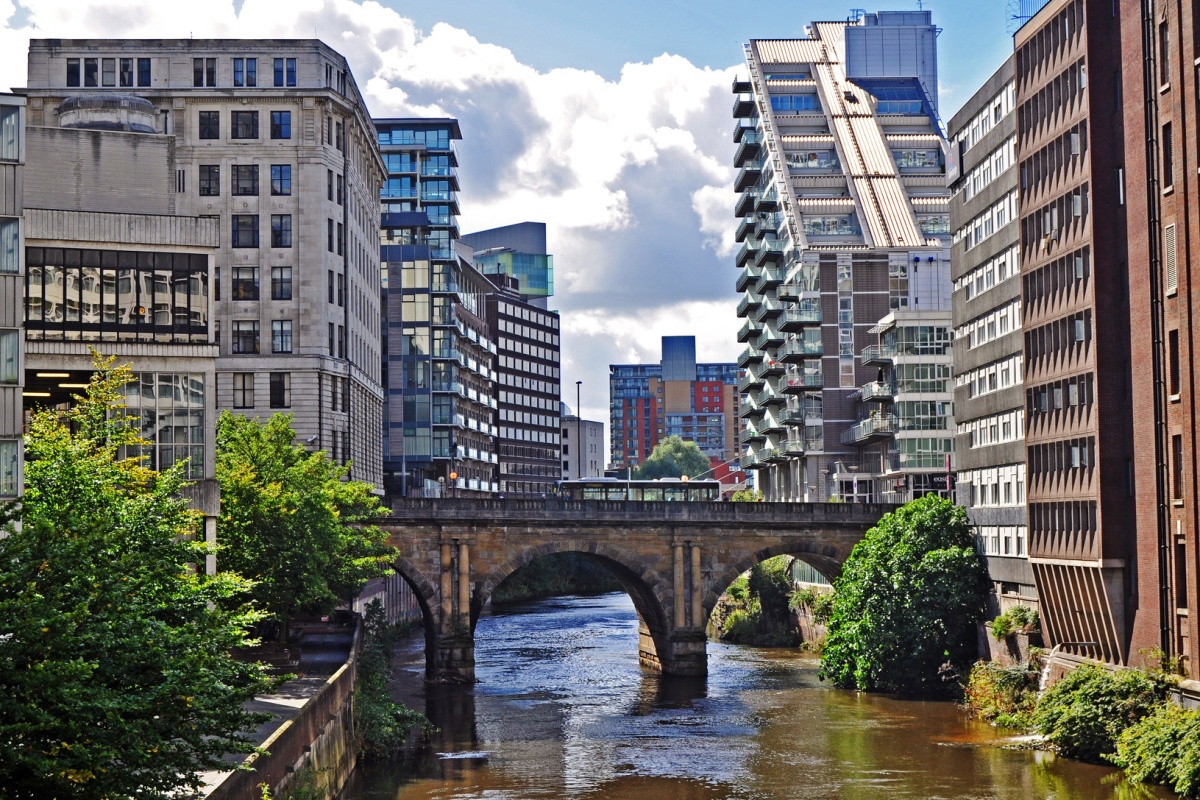 City review set out to identify how to improve Manchester for citizens, businesses and visitors
Manchester City Council has chosen three businesses to help make the city smart through CityVerve, the UK's smart cities demonstrator. They will launch three trials projects with results expected in the summer.
The three companies responded to a market consultation exercise that took place in late 2017. The consultation provided an opportunity for companies to address current challenges within the UK city using digital solutions and provide new ideas that will be presented, developed and supported as part of CityVerve.
The companies are:
Retail Sensing, a Manchester-based people-counting and data collection provider
Tracsis, a leading provider of transport survey and data-capture services to the public and private sectors across the UK
Apadmi, an award-winning UK mobile technology provider in Manchester.
Each company submitted an application outlining the potential of their technology through the implementation of small-scale demonstration pilots, which address challenges identified in the council's City Centre Review. The review, which took place in 2016, identified a number of areas that Manchester City Council want to improve for citizens, businesses and visitors.
Retail Sensing, also known as Urban Sensing Limited, is an IOT solutions manufacturer providing critical elements required for a complete smart city solution, deployable to city scale. IOT data is delivered through its UK-manufactured products, which can be integrated into various data analytical smart city platforms. It is deploying people and traffic-counting sensors along the Oxford Road Corridor, to capture data on density and directional flow of traffic and footfall. The data collected will help inform future infrastructure plans and city centre management.
Tracsis is the traffic and data services division of Tracsis plc and provides transport survey, market research, training, consultancy and data capture services to the public and private sector in the UK and Ireland. It will deploy people-counting sensors at the access points to Albert Square and four of the city's railway stations: Oxford Road, Deansgate, Piccadilly and Victoria. The data captured on footfall will support future event-planning and enhance understanding of crowd behaviours.
Apadmi is a Manchester based mobile technology group and describes itself as a team of thinkers, developers, designers, UX-ers and inventors who are continuously looking for ways to improve things by mobile. Their clients include Argos, AstraZeneca, AVIVA, BBC, Co-op, The Guardian, Lexus, NHS, Range Rover, Skyscanner, United Utilities and Which!. They have designed a communications app for reporting environmental problems, which will be trialled by Manchester City Council employees working in the city centre. The data captured will focus on the usability of the app as a tool for communication.

Richard Elliott, head of policy, partnerships and research at Manchester City Council said: "I'd like to congratulate the three successful firms who have been chosen to become recognised CityVerve suppliers. This is a fantastic platform for them to showcase their business, contribute to the wider CityVerve project and demonstrate how digital innovation can work for Manchester."
Based in Manchester, CityVerve is a consortium of 20 partners led by Manchester City Council and funded by Innovate UK and the Department for Culture, Media and Sport. It aims to provide a step change to how cities use the internet of things to deliver smarter services and create a real-life blueprint for smart cities worldwide.
If you like this, you might be interested in reading the following:
Manchester issues smart city challenge
Consortium is seeking to work with some of the UK's best SMEs with a vision to transform Manchester through smart technologies
Manchester launches hive of co-innovation
Mi-IDEA aims to help digital start-ups grow and be a catalyst between business, academia and the government
The true value of IoT
Spica Technologies is introducing three new solutions into the Manchester CityVerve project, which will bring real benefits to the community