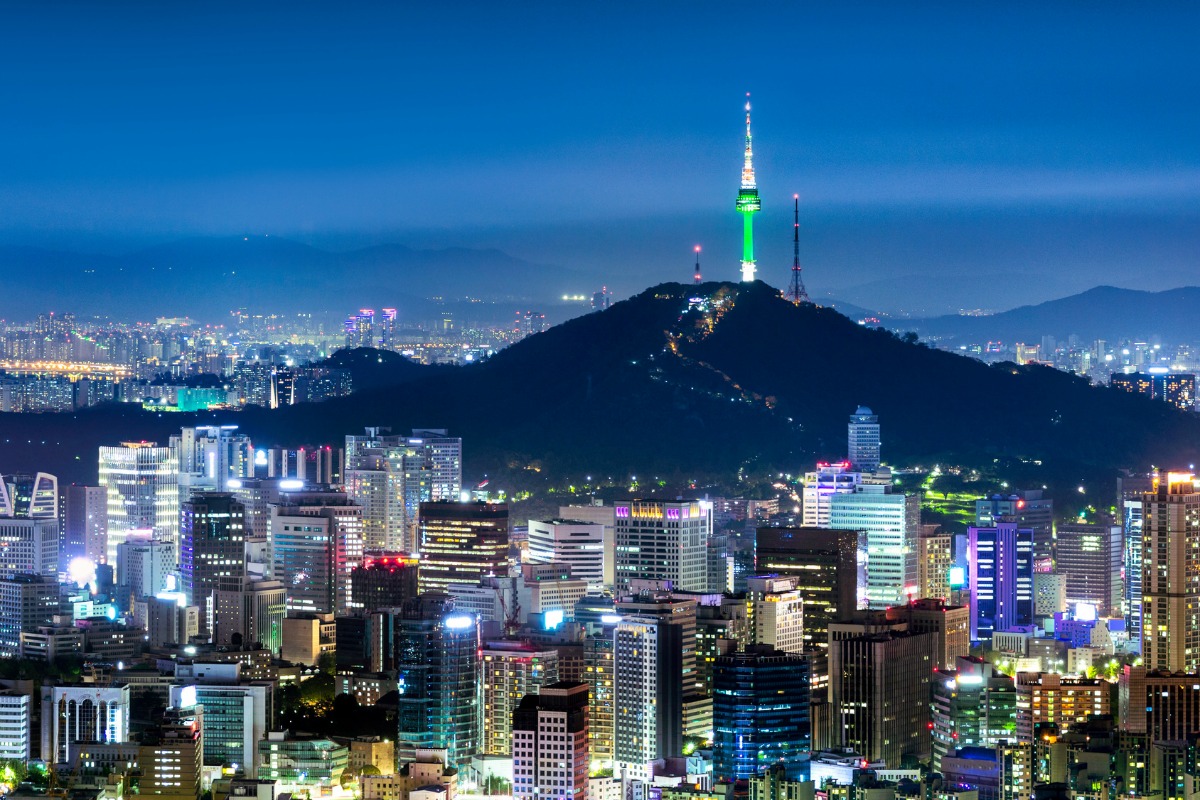 Smart city applications planned include smart parking and smart lighting
The Metropolitan Government of Seoul in South Korea is planning to deploy an enterprise-grade city-wide Internet of Things network.
It is part of a larger plan by the city to increase its connectivity offerings and create one of the world's first hyper-connected cities by 2022.
LoRaWAN protocol
The network will be based on Semtech's LoRa devices and the LoRaWAN protocol. According to the Seoul government, the Smart Seoul Network, or "S-Net," will provide all citizens with the basic right to Internet access. The main aims of the S-Net project are the establishment of a municipal broadband network, deployment of free-to-use wi-fi networks and increased integration of IoT infrastructure based on LoRa devices.
By 2022, the city plans to deploy up to 1,000 LoRaWAN-based gateways to complement the municipal wi-fi and provide the foundation for Seoul's next-generation smart city applications.
The city has announced the implementation of several applications following the network's completion, including smart parking using IoT sensors to connect city lots and connected street lighting solutions that automatically report to police upon detecting an emergency. 
Seoul also plans to launch a geolocation citizen safety application that will track information from those suffering from dementia as well as children.
Seoul claims to have the world's highest fibre-optic broadband penetration and highest global average internet speeds.
"LoRaWAN and wi-fi cover hundreds of uses cases, many of which are highly complementary to key market segments for the future of city operation," said Marc Pegulu, vice president of IoT for Semtech's wireless and sensing products group.
"Applications leveraging LoRaWAN that make use of the unlicensed spectrum deliver simple, highly efficient, flexible and secure IoT solutions. These are very important in large cities such as Seoul, where smarter municipal operations save time, resources and money."
Broadband penetration
Seoul claims to have the world's highest fibre-optic broadband penetration and the highest global average internet speeds. Since 2015, it has provided free wi-fi access in outdoor spaces through a 47.7 billion won ($44 million) project with Internet access at 10,430 parks, streets and other public places.
Internet speeds in some apartment buildings reach up to 52.5Gbit/s, and although average services are 100 Mbit/s, providers nationwide are increasingly deploying affordable 1Gbit/s connections. In addition, the city is served by the KTX high-speed rail and the Seoul Subway, which provides 4G LTE and wi-fi inside subway cars.
The provision of free public wi-fi in Seoul by 2022 was selected as the best policy in an online vote by the Metropolitan Government in November. It was followed by the provision of free female sanitary pads and the Youth Guarantee policy that provides financial support for young citizens to start their careers while shaping the future.
You might also like: