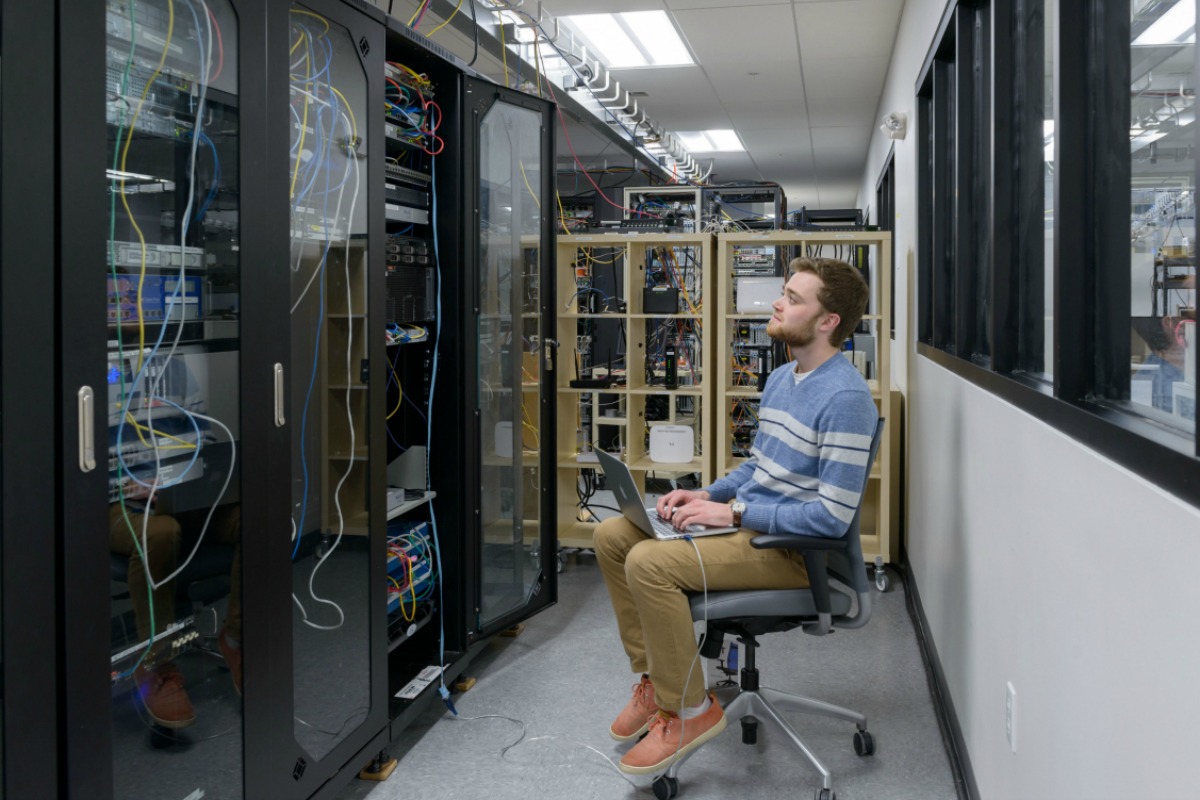 The New Hampshire University IOL IPv6 test bed in action
The University of New Hampshire InterOperability Laboratory (UNH-IOL) in the US has introduced an Internet of Things (IoT) product testing service specific to home environments, industrial networks, smart cities and connected cars.
The group said the Internet Protocol (IP) testing services will help improve IoT interoperability, reduce time-to-market and enhance customer experience. UNH-IOL will also offer testing for the IPv6 Ready IoT Logo launching in Spring 2017.
"As the world becomes increasingly connected and demand for IoT devices grows, companies are facing the challenge of how best to ensure interoperability, functionality, and security, while maximising quality of experience for customers," said Timothy Winters, senior executive, software and IP networking, UNH-IOL.
"The UNH-IOL IoT IP Testing Services provide a competitive advantage by enabling emerging IoT companies to validate their devices through trusted, third-party interoperability testing."
UNH-IOL claims it is one of the first labs approved to issue the IPv6 Forum IPv6 Ready logo. The IPv6 Forum is developing an IPv6 Ready Logo specifically for the IoT market. The logo validates basic IPv6 functionality, addressing privacy, and domain name system (DNS) services. This extensible service will have the ability to address future security request for comments (RFCs) such as data transport layer security (DTLS), Lightweight IKEv2, and simple certificate enrollment protocol (SCEP)
"Operators' networks will need to evolve in order to address the coming IoT opportunity, and consider how security will play a role in IoT configuration agility and smart service flexibility for vertical industries," said Lancen LaChance, vice president product management, GlobalSign.
"Ensuring IoT device security and identity is essential, as illustrated by recent DDoS attacks. By having their devices validated through the IoT IP Testing Services, IoT device manufacturers can be certain their products are optimised for and compliant with operator security requirements and changing network conditions."
If you like this, you might be interested in reading the following:
Zigbee Alliance adds fifth test lab to meet IoT certification demand
UL joins testing roster to serve hundreds of members creating Internet of Things devices
smartcitiesworld.net/connectivity/connectivity/zigbee-alliance-adds-fifth-test-lab-to-meet-iot-certification-demand
ICSA Labs unveils new IoT security certification program
With security one of the hot topics surrounding the Internet of Things, Verizon aims to bring organised testing and standards to the market
smartcitiesworld.net/connectivity/connectivity/icsa-labs-unveils-new-iot-security-certification-program