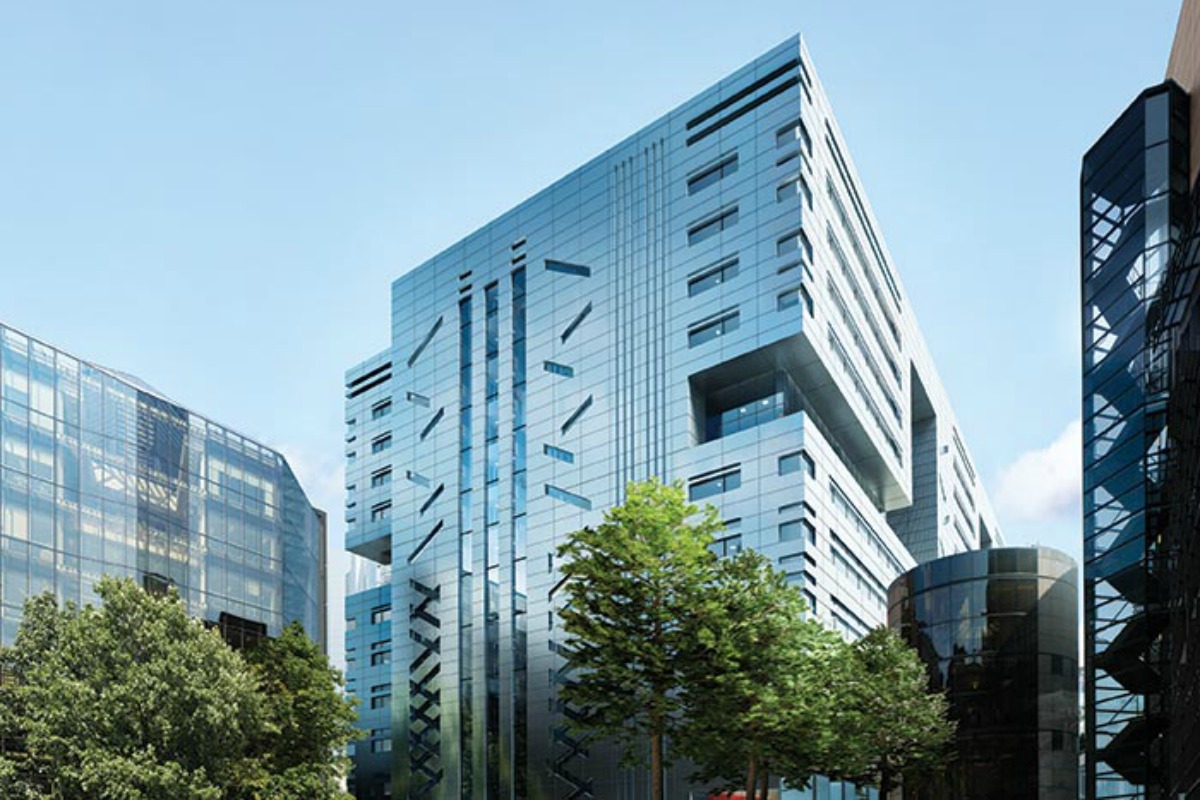 5 Broadgate, UBS' flagship building which is set to be one of Europe's smartest
Smart buildings specialist RedstoneConnect has announced a new three-year contract with UBS, which will help to make the global financial firm's flagship office, 5 Broadgate, London, one of the smartest buildings in Europe.
It follows a six-month pilot of RedstoneConnect's workspace management software OneSpace at UBS' Golden Lane offices in the City of London. The pilot demonstrated that accurate analytics, delivered through a scalable software platform, can improve space optimisation.
UBS has achieved increased occupancy levels and reduced operational costs at Golden Lane, with employees benefiting from a digitally enhanced work environment with real-time workspace management tools that improve mobility and productivity.
OneSpace will manage all desks at 5 Broadgate and the software-as-a-service- (SaaS) model will allow UBS to scale up with the needs of the business. RedstoneConnect believes 5 Broadgate will also provide an optimal location to demonstrate the potential of OpenSpace for other UBS buildings. The solution has the additional scope to broaden its deployment globally to the company's other 788 offices.
"This annuity contract win is another significant milestone in our planned roll-out of OneSpace as a next-generation software solution, bringing to life the material benefits of smart building technology," says Mark Braund, CEO of RedstoneConnect. "This expanded deployment for UBS demonstrates OneSpace's capability in both new-build and legacy real estate structures, and across both individual offices and portfolios of properties.
"Early adopters of OneSpace have significantly benefited in the optimisation and productivity of their office space, ultimately reducing operational costs as well as improving workforce engagement and working environment."
RedstoneConnect is focused on technologies that make real estate more efficient and businesses more effective. Its core businesses, Redstone and Connect IB, provide the infrastructure capabilities and the software applications to deliver smart building and smart workspace solutions for commercial businesses, public sector organisations, real estate owners and managers.
OneSpace is available as a SaaS offering or on a traditional licence basis. It provides real time measurement and analysis of occupancy trends, delivering optimisation of office space environments. This enables organisations to maximise the utilisation of space, ultimately reducing operational costs at the same time as improving workforce engagement and the working environment.