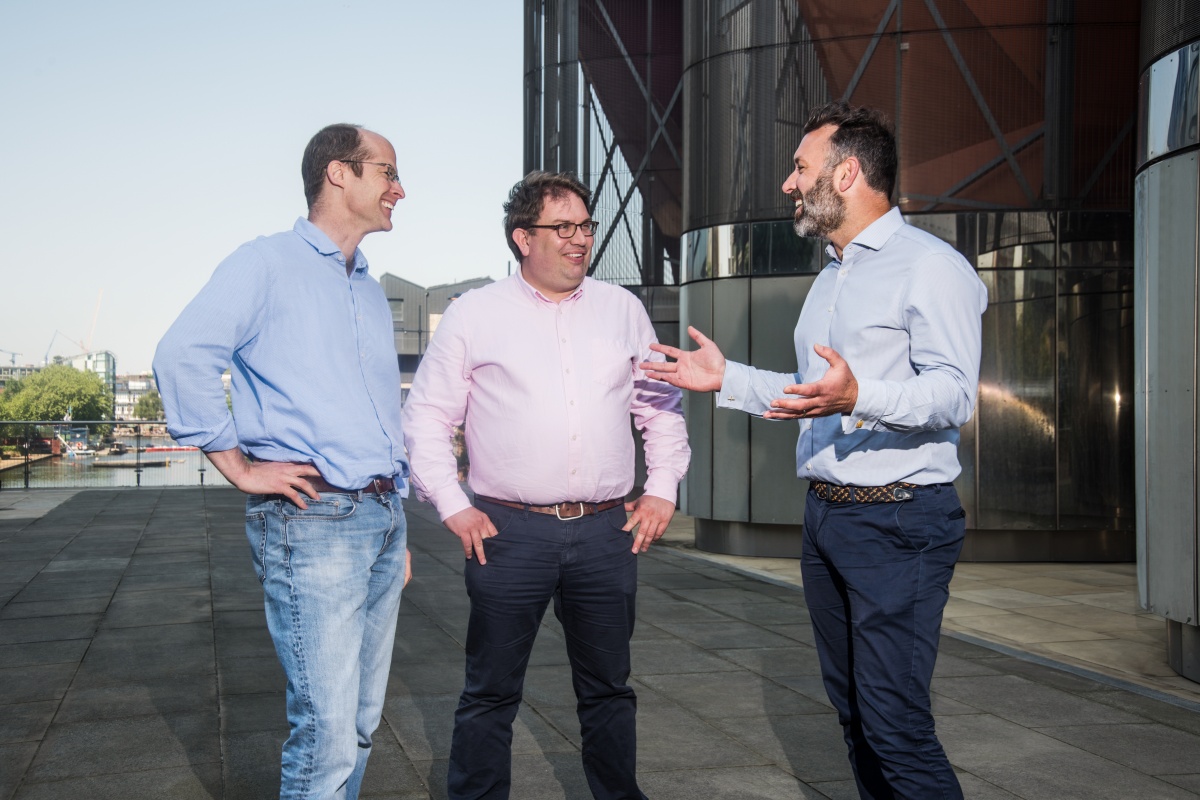 The Pivot Power founders want to accelerate the electric vehicle revolution
A UK energy start-up has unveiled plans to build a "world-first" 2GW network of grid-scale batteries and rapid electric vehicle (EV) charging stations across the nation.
Working with National Grid, London-based Pivot Power aims to provide the necessary infrastructure to support the rapid adoption of EVs and underpin clean air policies, starting with a site on the south coast which could, reportedly, be operational by the middle of next year.
The £1.6bn programme also aims to introduce "valuable flexibility" into the energy system to accommodate the demands of mass EV charging and higher levels of intermittent renewable generation.
This is intended to be via development of 45 sites around the country, installing grid-scale 50MW batteries at electricity sub-stations connected directly to the extra-high-voltage transmission system.
According to Pivot Power, the battery network will be the world's largest, storing enough electricity to supply 235,000 average homes for one day. It will have the ability to release or absorb two thirds the power of the planned Hinkley C nuclear power plant in response to grid balancing requirements, the start-up claims.
Sites have been chosen near towns and major roads where they can also power rapid EV charging stations. These will be fed directly by the transmission system, and so will be able to offer mass charging at competitive rates, supporting up to 100 rapid 150KW chargers. They will also be able to support rapid 350KW chargers when they are available in the UK.
Pivot Power aims to have operational batteries at 10 sites within 18 months. Each will provide a hub that can support a variety of infrastructure such as public rapid charging stations, electric bus depots and bases for large transport fleets.
The rapid charging stations aim to address the three biggest barriers to EV adoption identified by the UK's Department for Transport: availability of chargers; distance travelled on a charge; and cost. By offering "affordable charging" it will also lower the costs of car ownership for the next generation, the third biggest barrier," said Graeme Cooper, project director for electric vehicles, National Grid.
"We expect the use of electric vehicles to grow rapidly. This innovative solution will help accelerate adoption by providing a network of rapid charging stations across the country enabling cars to charge quickly, efficiently and as cost-effectively as possible. "
Pivot Power has financial backing from UK-based investment manager Downing, which has funded over 100 deals into renewable energy investments since 2010, totalling more than £500m.
Pivot Power added it is in talks with institutional and strategic investors, and potential partners, such as car manufacturers, charging providers, and technology and energy companies.
If you like this, you might be interested in reading the following:
The road to EV adoption: UK infrastructure priorities
The UK is on the cusp of a transport revolution but we must act now to ensure that the infrastructure is in place so that we can embrace the change and become a world leader in clean transport. Alice Goudie, Emu Analytics, looks at what's required.
Helsinki self-driving bus goes on schedule
The RobobusLine project is preparing for commercially viable automated bus operation, which is projected to start in three years' time
UK cities continue electric charge
Newcastle and Sunderland are the latest cities to join the Fastned electric charging network while home bookable EV charging platform continues to grow