This article is in association with Itron
Safer streets, reduced congestion, resourceful communities – citizen expectations are on the rise for cities to become 'smart'. With recent trends such as the Internet of Things (IoT), cloud computing and big data, cities now have access to a range of tools to deliver smarter solutions for their citizens.
Given the many competing pressures and limited resources, it is essential for key city decision-makers to craft a smart city strategy that can achieve scale across a wide range of use cases.
Today, their focus might be energy efficiency; tomorrow, it could be air quality. What is clear is that their priorities will change over time, so they need to look for a platform provider that has a scalable solution that can evolve with their needs.
Taking an open approach makes it possible to harness the power of ecosystems to deliver continuous innovation.
Taking an open approach makes it possible to harness the power of ecosystems to deliver continuous innovation. Consumers have benefited from this approach for years; for example, with popular mobile platforms such as iOS and Android.
While this approach has proven to be effective for consumer technologies, an untapped opportunity remains to enhance industrial services with an ecosystem of solution providers.
As the next wave of IoT adoption reaches enterprise customers, many cities around the world are embracing open ecosystems to advance their digital transformation initiatives and create a foundation for innovation and economic development.
Many cities have been experimenting with programmes to engage their local innovators. What is missing is how these programmes and their platform strategy fit together. Cities need to be thinking about how their technology partners can help them support their goals. Cultivating a successful ecosystem hinges on the ability to create a scalable programme.
There are three key areas that cities need to take into consideration: developer access, engagement process and their technology enablement platform.

Developer access
Tapping into a global innovation ecosystem
Cities often lead their digital modernisation initiatives with clearly defined priorities. For example, networked street lighting is a typical starting point for cities that prioritise environmental sustainability and OPEX savings.
Mature technologies like networked lighting will have a number of established providers offering competitive solutions. There are clear industry leaders, which can provide assurance in the partner selection process. But choosing the right partner is as much about solving the city's needs today as it is about laying a foundation to enable the use cases of tomorrow.
The scalability of their approach requires a platform partner that can provide access to ongoing innovation.
Innovators are at the heart of any technical ecosystem, but their participation is not assured. Building a successful ecosystem that keeps them engaged requires dedicated effort. In a technology ecosystem, developers are everywhere. They work at startups, they work for established technology vendors and sometimes they work from garages and coffee shops. They are not all the same.
There are mobile app developers, cloud and back-office software developers, and sensor and equipment manufacturers. Many cities have a wealth of resources in these areas.
Technology incubators, research institutions and technical universities offer reliable access to talent. But building and maintaining relationships with these organisations requires a significant investment of time and resources.
The scale of a city's developer audience also depends on how much their platform partner is willing to invest in an open innovation programme. When evaluating a platform provider, cities should look for a partner that has the right technology and expertise, and an ability to tap into an ecosystem of experts to fill in the gaps where needed. An open ecosystem can also enable platform users to collaborate on innovation.
When evaluating a platform provider, cities should look for a partner that has the right technology and expertise, and an ability to tap into an ecosystem of experts to fill in the gaps where needed.
While all cities have unique priorities and requirements, they often share similar challenges. For example, the City of London has prioritised safety along the River Thames and is seeking solutions to improve emergency response in the event of an entry into the river.
By contrast, the City of Glasgow has taken a different approach to its smart city strategy. As a leading sporting and entertainment destination in the UK, Glasgow regularly experiences large influxes of visitors during popular cultural events, which is why Glasgow City Council is calling for solutions that improve the visitor experience while minimising the impact on residents.
Again, Glasgow has defined a unique priority that aligns with common challenges faced by most global cities.
By taking an open ecosystem approach, a smart city platform provider can facilitate collaborative innovation to solve common challenges, which spreads the cost of innovation across a global customer base. This approach requires a dedicated effort and programmatic support.
So how should cities engage the developer community?

The engagement process
How can cities engage their local innovation ecosystems?
The title Chief Innovation Officer has become increasingly popular among major global cities. The emergence of this executive position underscores the investment many cities are making in in-house innovation programmes.
While these innovation groups often bring significant personnel and resources, they are designed to serve a strategic function – helping cities define a vision for digital transformation. They typically do not get involved in technology sourcing, evaluation and implementation. Cities need a partner that can connect their strategic view into tactical recommendations.
The ideal platform partner should be able to augment a city's in-house innovation teams with an engagement model that scales across multiple departments and operational groups. The key is to pick a partner that will make it easy for developers to engage based on low barriers to entry and minimal friction points.
The challenge here is that doing this successfully requires an investment in time, personnel and supporting infrastructure. A smart city platform partner can help cities define their specific requirements and identify eligible technology providers while minimising the personnel and resources required to manage the technology sourcing process.
The ideal platform partner should be able to augment a city's in-house innovation teams with an engagement model that scales across multiple departments and operational groups.
Technology innovators are often small, scrappy and fast-growing. They need a path to commercial product, a quantifiable market, a channel to that market and appropriate time to market. Reference customers and revenue opportunities are, by far, the most compelling ways to drive engagement. Cities need to present them with a clearly defined problem statement and a clear path to market. That is the best way to get them interested.
The ideal engagement model will provide a clear path from the development project to the deployed product. Throughout this process, it is essential that in conjunction with the smart city platform partner, cities must craft a process that provides clearly defined stage gates that developers need to pass in order to get their product from "development" through "deployment."
For example, cities need to clarify any design requirements such as security, internal or industry certifications and performance requirements to ensure that the product can stand up to the rigours of harsh outdoor environments.
Ideally, cities should design their engagement process to ensure that there are ample opportunities for technology partners to get feedback, iterate and refine their solutions to ensure that they meet their requirements. Few cities have the staff and personnel to manage this process. A smart city platform provider should be the go-to technical resource for developers.
The enablement platform
Choosing the right foundation to enable an open ecosystem of providers
In addition to defining an engagement strategy and establishing an open innovation programme for developer access, cities need to choose a scalable platform that can support their diverse operational needs.
When evaluating a platform, perhaps the most critical attribute to take into consideration is interoperability. Platforms that utilise widely adopted industry standards ensure that developers have open access to connect their devices and applications to a common technology framework.
For cities, this eliminates the risk of vendor lock-in while encouraging innovation and competition amongst technology vendors. For vendors, this opens up significant market opportunity to sell their solutions to an existing installed base.
In industrial IoT, there is no better example than Wi-SUN, a technology specification that utilises the IEEE 802.15.4g standard for wireless machine-to-machine communications. As the chosen technology for the world's largest smart city projects, including networks with millions of devices, Wi-SUN offers technology providers with access to a global customer base. And while many emerging network technologies promise to deliver ubiquitous coverage and low-cost connectivity, Wi-SUN is the most widely-adopted IoT technology in the world.
The range of services that cities need to provide demands a platform with extraordinary versatility.
The range of services that cities need to provide demands a platform with extraordinary versatility.
Just think of the diversity of devices, connectivity and applications that cities use to support essential services like transportation, energy and water distribution and waste management.
The ideal technology platform should be designed with a horizontal approach that can enable multiple applications and services while leveraging shared infrastructure. This platform approach provides the flexibility to deploy solutions that help address today's operational priorities while reducing the cost and complexity of adding future applications to address tomorrow's challenges.
Taking the leap
Learning from examples
Across all of these domains, taking an open innovation approach provides cities with the flexibility to address their evolving needs throughout the digital transformation journey. Cities must have a clear strategy and support structure for tapping into the developer community. They need to make it easy for developers to engage and provide a direct path to a commercial engagement.
Finally, it is critical that cities carefully consider their choice of technology platforms. The ideal platform should provide flexibility to address a range of different needs while also ensuring room to scale over time.
Taking the leap with a major digital transformation initiative can be daunting. As cities around the world consider taking the next step in their digital transformation initiatives, they should look to their peers who are leading by example. Cities like Glasgow and London are demonstrating how open innovation provides a scalable approach to accelerate digital transformation.
Creating an ecosystem is core to their strategy. By encouraging participation from the local innovation ecosystem and facilitating collaboration across a global innovation ecosystem, this open approach provides a scalable framework to deliver future-proof capability.
About the authors
Winston Lazar, Product Marketing Manager, Smart Cities & Ecosystem Development, Itron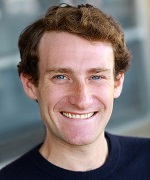 Winston Lazar has more than ten years of experience developing strategy and implementing go-to-programmes for companies at all stages. Winston joined Itron through the acquisition of Silver Spring Networks, where he led product marketing for the company's industrial IoT network platform and smart city solutions.
Prior to Silver Spring Networks and Itron, Winston was a founding team member of Clean Energy Trust, a technology accelerator focused on commercialising breakthrough energy and resource conservation technologies.
At the trust, created and ran the Clean Energy Challenge, the largest energy-focused technology accelerator in the United States. In this role, he helped counsel and launch over 50 new clean energy ventures and served on the steering committee for the first-ever U.S. National Clean Energy Business Competition. Winston has also worked as a smart city policy advisor, serving on the City of Chicago Mayor's strategy committee on Energy, Environment, and Public Spaces.

Winston is a competitive cyclist in both endurance and adventure events. He graduated with honours from Skidmore College, where he studied energy economics and policy.
Linda Campbell, Director, Ecosystem Development, Itron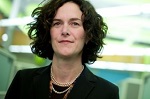 As director of ecosystem development for Itron, Linda Campbell manages a team focused on building technology partnerships to provide Itron's customers with access to a wide variety of complementary products and applications that integrate to Itron's networking and metering platforms.
Prior to Itron, Ms Campbell relocated with BlackBerry to Silicon Valley from Ottawa, Canada - where she was responsible for bridging partnerships and ecosystems in the mobile, automotive, and IoT segments. Ms Campbell was part of a startup called QNX Software Systems which was subsequently purchased by Harman International and later, BlackBerry. She held a variety of leadership roles in all three organizations but is primarily recognized for building a world-class alliances practice and an award-winning ecosystem of 100's of companies in support of QNX's automotive and other IoT business lines.
Ms Campbell is an active advocate for women in business at a grassroots level. She has co-founded two Silicon Valley-based professional women's networking groups; Women in Automotive Technology, and most recently, Women in Smart Energy. She is also a charter member of the Canadian Women's Network in Silicon Valley.
Ms. Campbell holds a Bachelor's of Commerce from the University of Ottawa.