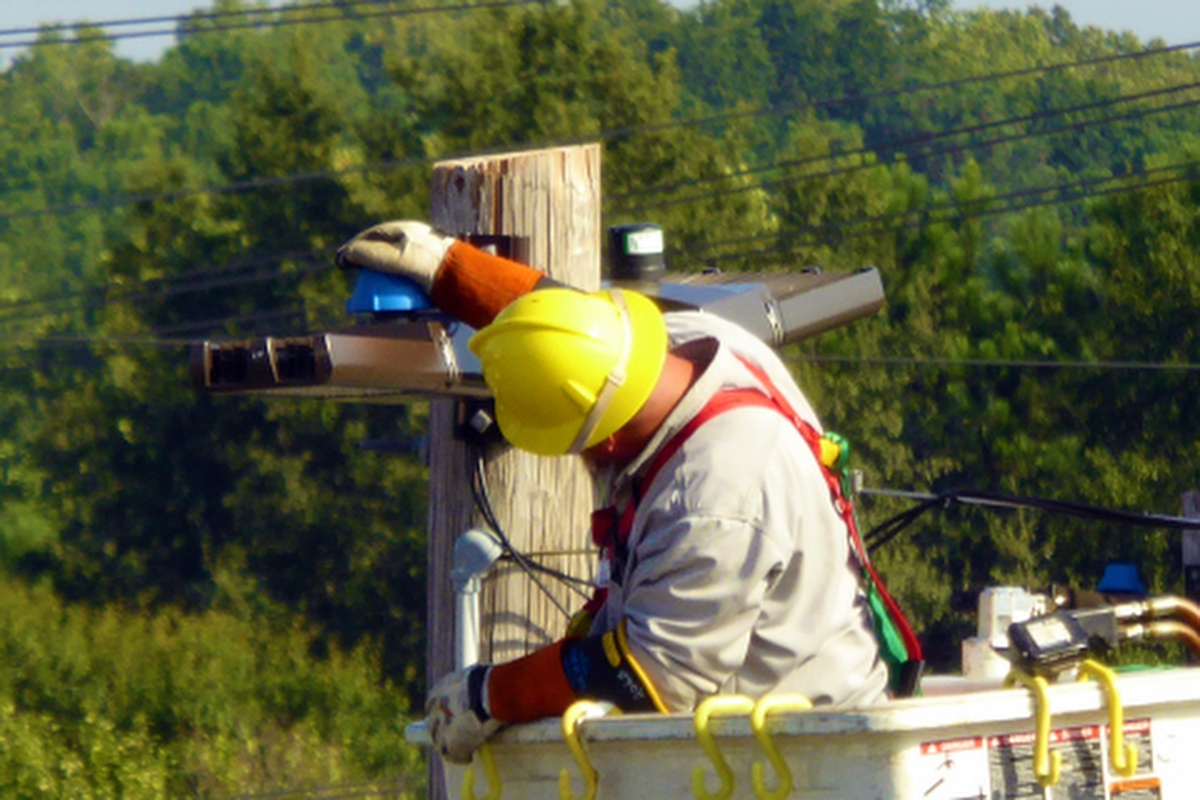 Crews have already installed 1,100 smart lighting modules for some customers
Non-profit electric utility cooperative, Cobb Electric Membership Corporation (EMC), plans to retrofit approximately 60,000 street lights in northwest metro Atlanta, Georgia, to LED in the next five years, which will include sensors.
The smart sensors from Sensus can be programmed to turn on whenever a storm rolls in or flash in the event of a public safety issue. If a light is out of service, Cobb EMC personnel will be alerted immediately.
The cooperative reports that it was an early adopter of Sensus' advanced metering infrastructure (AMI) solution seven years ago and is now using its existing network to offer smart lighting services. Crews have already installed 1,100 smart lighting modules for some customers.
The FlexNet system is part of the AMI solution that communicates via a dedicated, FCC-licensed spectrum, ensuring secure and reliable data transmissions. The upgraded infrastructure allows Cobb EMC to effectively monitor and manage the distribution of electricity, automate meter reads and proactively detect outages.
During a recent storm, an alarm meter installed at a medical facility triggered in the cooperative's control room. A repair crew was dispatched to the location where it was discovered lightning had blown a phase fuse. The real-time alert functionality of the AMI solution and efficient repair by the co-op helped keep the equipment from overheating.
Sensus VantagePoint lighting control consists of a control module and control software and the FlexNet communication network. This technology enables smart public service providers to remotely monitor and control street and area lights. The module accurately measures energy consumption for each street light.
"When I saw this module, the first thought that crossed my mind was that this device is as close as it can be to the Internet of Things. The technology brings us information about the location of the fixture, the quality of light and system power outages," said Bhaji Dhillon director of system quality and planning, Cobb EMC.
If you like this, you might be interested in reading the following:
Iowa utility deploys Sensus FlexNet system
The two-way FlexNet network will enable the utility to collect, deliver, manage and analyse data in near real time
Monroe city opts for Sensus smart water system
Using the technology, technicians can access real-time data that enables them to detect the source of water leaks in seconds
Sensus integrates PTC's ThingxWorx
The two sides hope the integration will help customers to turn their vision for a connected community into reality