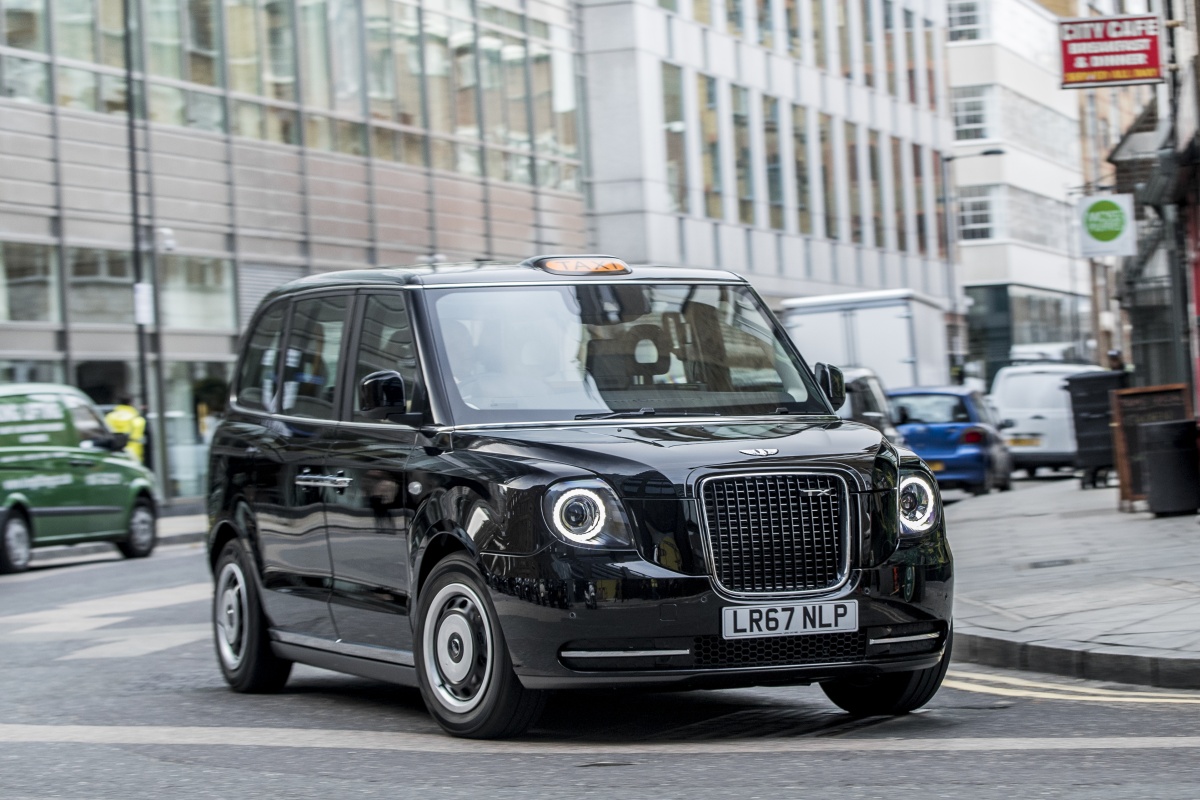 World's most advanced black cabs are appearing on London's streets, and they are electric
The first zero emission capable LEVC electric taxis are being tested on the streets of London as they enter the final phase of certification.
From January 2018, all newly licensed taxis must be pollution-free to meet the UK capital's clean air challenges (emit no more than 50kg/km CO2 with a minimum 30-mile zero emission range).
The TX eCity taxi test vehicles have already undergone a rigorous testing regime including the extreme weather conditions of the Arctic and Death Valley, California.
The London Electric Vehicle Company (LEVC), formerly the London Taxi Company, has manufactured the iconic "black cab" in the UK for 69 years, and has invested more than £325m in bringing a UK-built zero emissions capable taxi to the UK and international markets.
The test fleet drivers are London cabbies who will help to collect vital information such as the emissions savings being made from LEVC's eCity technology and the performance of London's charge point infrastructure before delivering to customers and being available to fare paying passengers later in the year.
"We are incredibly excited to deliver our six test vehicles to the streets of London. Made in the UK, this is set to be the best taxi in the world for the best taxi service in the world," said Chris Gubbey, CEO, LEVC.
"We will now be able to accurately quantify the significant improvements these vehicles will make to London's air quality which will benefit all Londoners regardless of whether you use taxis or not. For those that do, the experience will be transformational."
LEVC is working with drivers and other organisations to ensure that TX drivers will also be the world's most connected cabbies. The new vehicle includes an on-board sat-nav to help drivers identify congestion and plan alternative routes, access to online charge-point maps and hailing apps for taking bookings.
New features include six seats, contactless card machines, onboard wi-fi, laptop and USB charging, a panoramic roof, and an aluminum body that is stronger and will better protect the passenger. In addition, London's passengers should expect an unrivalled ride quality, class leading wheelchair accessibility, air-conditioning, phone charging and a much more spacious cabin.
According to LEVC, the black cab trade has a global reputation for safety and this remains top of its agenda. World class active and passive safety systems will help to protect both the vehicle and other road users.
These include forward collision warnings, autonomous emergency breaking and emergency brake assistance. All of which will act to reinforce the black cab trade's global reputation for safety, it said.

If you like this, you might be interested in reading the following:
City of Oxford aims to be emission free
The city and county councils are beginning a six-week public consultation on the proposals
Read more
On-demand shared rides shuttle comes to Europe
Via's mission is to re-engineer public transit, from a regulated system of rigid routes into a dynamic, on-demand network
Read more

Verizon and Columbus Yellow Cab partner in ride-sharing
The two companies are automating and streamlining cab reservation and payment process across Ohio
Read more