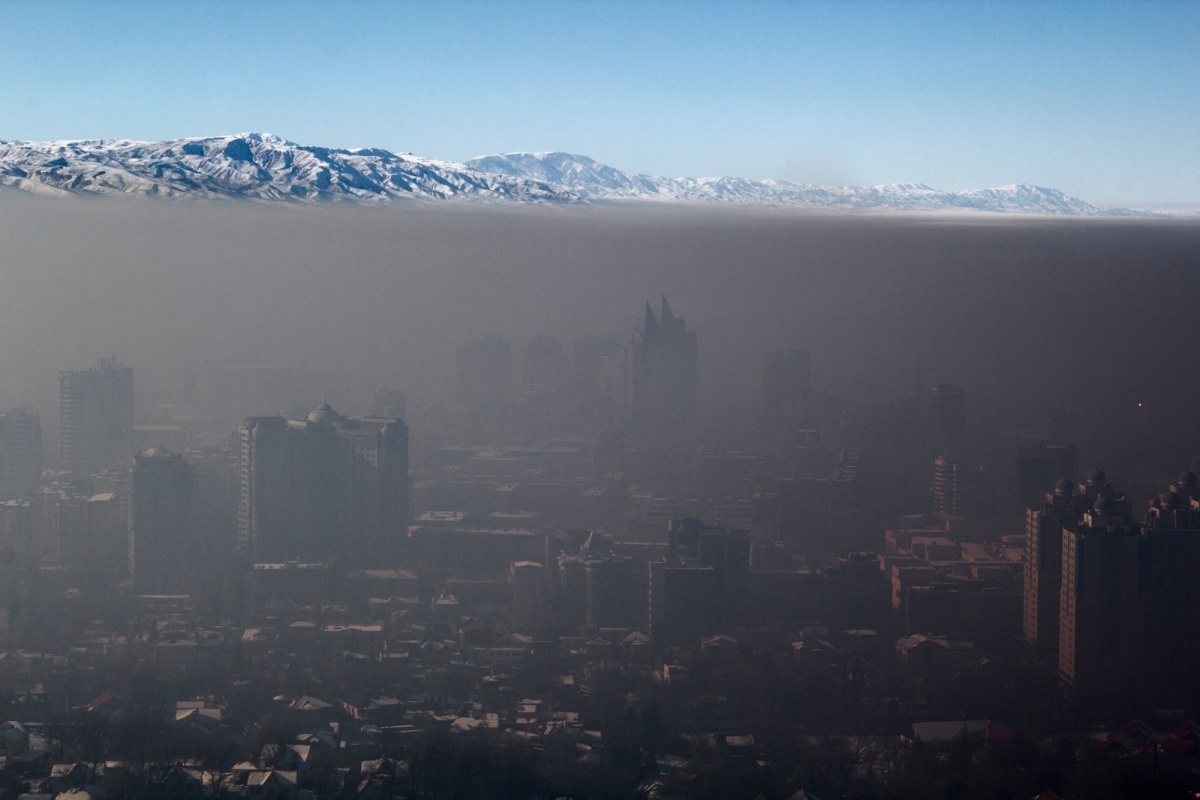 Smog over Almaty, Kazakhstan. Photo: Igors Jefimovs/wikimedia commons (PRNews-foto/HFT Stuttgart)
Technology university HFT Stuttgart, Germany, is planning to introduce an English-language Master's course, Smart City Solutions, to begin in the 2018-19 winter semester.
The course aims to equip students with comprehensive skills in the fields of smart city planning and buildings, smart infrastructure and project management, as well as financing, digitalisation and smart governance.
As people around the world move to the conurbations in search of work, prosperity and a better standard of living, one result is urban sprawl -- the unchecked expansion of city boundaries coupled with significant increase of people mobility, according to the university.
Cities around the world suffer from noise pollution, congestion, gridlock, harmful air pollution. Huge investment is required in social and technical infrastructure to move people in the direction of a livable urban future.
This is the focus for the smart city approach of the new Master's course, based on the realisation that subject-specific competencies in the areas of transport, energy, urban development, administration are required. HFT Stuttgart said until now these fields have been rather poorly connected and will only meet the complex requirements of the livable, future-oriented city if there is a "close interaction" between them in future.
HFT Stuttgart added that it has been helping to contribute to a sustainable world for many years by providing courses that focus on energy, mobility and climate-friendly construction.
"Based on this experience, we offer the opportunity to study these global, city-related topics in more depth in a new Master's course", said professor Roland Dieterle, academic dean.
An additional MBA-option from the John Moores University Liverpool, UK, will also be available.
If you like this, you might be interested in reading the following:
Power up your knowledge of sustainable energy
Online courses are designed to equip participants with the knowledge and skills required to develop new innovations in sustainable energy
Smart cities MOOC open for registration
The course explores the solutions developed to address urban challenges in cities such as Milton Keynes and Rio de Janeiro
Online learning course for the IoT
The course is part of a bigger IoT online programme and includes designing futureproof systems and complex IoT applications