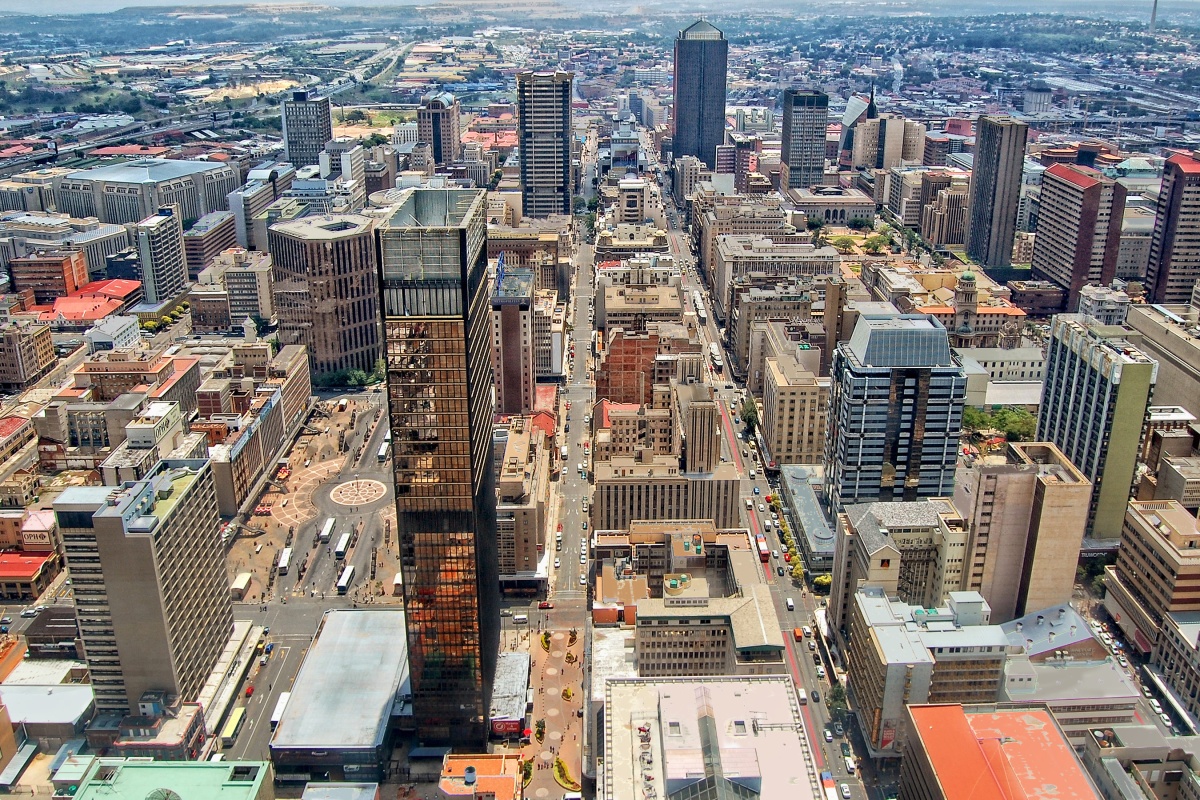 The platform is a significant step on Johannesburg's path to becoming a smart city
Johannesburg has introduced an integrated information communications technology (ICT) system as part of its smart city strategy.
The business transformation programme will be implemented under the auspices of tech giants EOH, Gijima, and Accenture, and anchored by global software firm, SAP.
The system will provide municipal services on an integrated platform, enabling the city to improve the delivery of basic services using technology, and will ensure the city has a single view of municipal services and citizens.
The SAP-run programme essentially heralds the digitisation of municipal services on a cloud-based system, including customer care, supply chain management, transport, governance and people management.
"The city's ICT infrastructure is obsolete; we need to move to an efficient, automated tech system that'll improve accountability in municipal operations," said Cyril Baloyi, newly appointed chief technology officer, Johannesburg.
"It's meant to improve operational efficiency," he continued, noting that all city ICT systems will be consolidated to create harmonised municipal operations.
Most applications will run on a mobile platform, making municipal data transparent and available to the public through an open portal. This will enable employees and residents of the city to view their personal profiles, manage their energy consumption, pay municipal bills, and apply for leave, among other features.
The business transformation system will help the city to have accurate and timely information and quantifiable and improved data for decision-making and improved regulatory compliance and reporting.
Another crucial intervention will be the integration of billing between city power and Johannesburg Water by January 2019.
"It'll harmonise the provision of municipal services, making the city have a unified and strong ICT focus," added Dr Ndivhoniswani Lukhwareni, city manager.
The tech solution will be implemented in phases spanning two years. Implementation will start with the digitisation of HR processes at the Metro Centre, followed by Pikitup, the Johannesburg Social Housing Company and other city entities.
If you like this, you might be interested in reading the following:
Survey: Blockchain for smarter cities: Where's the action?
SmartCitiesWorld is undertaking a global survey which looks at the level of understanding around blockchain and the impact it can have on creating smarter cities. We would love to hear from you
Liquid Studio opens in Johannesburg
Clients can experiment with disruptive technologies such as artificial intelligence blockchain and cloud architectures
IoT is helping address South Africa's national priorities
IBM Research has opened another research location where it will focus on data-driven healthcare and digital urban ecosystems