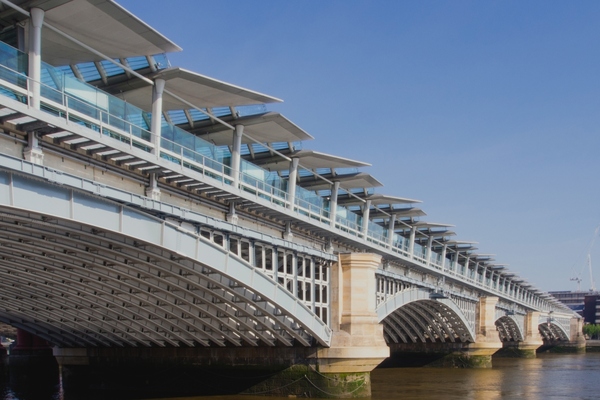 London's Blackfriars Bridge, which was equipped with solar panels in 2014
London has secured top spot in a leaderboard of the UK's leading greenest cities.
Scores were calculated for UK cities based on four categories – nature, transport, emissions and sustainability. The research was commissioned by solar installer Project Solar UK.
Green spaces
London scored highest as investment in solar outshone the rest of the cities at £149,126 per million pounds of council budget. The high ratio of green spaces per 10,000 of the population, and availability of electric vehicle (EV) charging stations also contributed to its leading position.
Bristol was second, with the most EV charging points for drivers, at only 914 drivers per charger. In comparison, Birmingham EV drivers had 6,997 drivers per charging station. The high percentage of household recycling, and substantial investment in solar also made it a contender.
Manchester rounded out the top with a household recycling percentage of almost 39 per cent, and solar investment at £2,914 per million pounds of council budget.
The 'nature' scoring criteria comprised green spaces available, analysing parks per 10,000 of the population. The number of parks were taken from each local authority website.
Transport assessed EV charging provisions, analysing the number of EVs per charging point with the lower the figure representing the better the provision. The data was sourced from Uswitch.