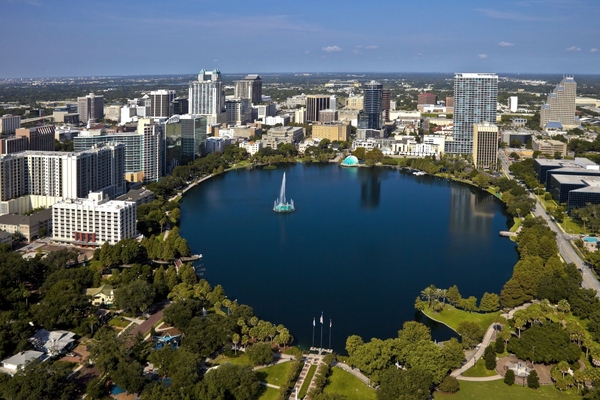 Orlando and other cities in Orange County will be the first to benefit from the app
A smart city initiative designed to encourage engagement and exploration of a municipality by and between businesses, residents, tourists, and local government is set to launch in Orange County, Orlando.
The goal of Go See the City is to foster economic growth throughout a region while building brand loyalty for businesses. Consumers can easily find events to attend, discounts, coupons, and information about attractions in one place.
Data-driven app
The data-driven reward app is intended to encourage consumers to explore local businesses either online during Covid-19 regulations, or in-person.
For municipalities, the platform provides analytics that allows them to understand civic engagement, promote small businesses, recognise over- and underused areas, assist with tourist exploration, and more.
The app allows businesses to gain the visibility they otherwise would not have. The MarTech app also provides businesses with key data analytics that allows them to market directly to users in their immediate geographic area. The aim is to help them build more effective marketing campaigns and continuously refine their strategies with data-driven insights.
One major feature of the app is "End of Day" offers. End of Day offers allow eateries to issue deep-discounted food alerts in real-time, to nearby users to reduce food waste. This will assist many restaurants and food trucks which have ample amounts of food waste due to fluctuating foot-traffic during the pandemic.
Go See the City will launch with inaugural partner Orange County within the year. When it does, the app will provide the county with local economic development data, enable additional small business support opportunities, and enhance promotion before and during live events hosted by the county.
"Not only is Orange County the ideal location to launch this mobile tool, it is exciting to see a home-grown, tech business supporting its peers, especially amidst the Covid pandemic"
Andrea Wesser-Brawner, the county's chief innovation and emerging technology officer to mayor Jerry Demings, confirmed the app's potential for assisting local small venues.
"Not only is Orange County the ideal location to launch this mobile tool, it is exciting to see a home-grown, tech business supporting its peers, especially amidst the Covid pandemic," said Wesser-Brawner
She continued: "By enabling higher foot traffic as drivers and pedestrians come near open businesses, higher revenue generation for these businesses is being realised. And once the local economy bounces back, the app will serve a much larger population." In addition to the diverse population of year-round residents, Orlando usually attracts 75 million visitors each year, prime potential customers for local businesses to entice into their shops via the app."
Aneshai Smith, founder, Go See the City, said she was "super excited about the partnership with Orange County". She added: "I believe home is the best place to start. We have done a lot and learned a lot within a year and a half and Orange County has supported our growth since the idea stage of the company.
"As a Black tech founder, I know the difficulties of finding funding, garnering partnerships and every other obstacle that comes with the title. So, to be supported in this manner is amazing to say the least. We're looking forward to getting started and helping small businesses which is our passion."
While the app will initially focus on the Orange County area, Go See the City said it is set to partner with other municipalities in the coming months. To support businesses that are struggling during the pandemic the subscription-based service is offering a limited number of businesses early access at no cost for a limited time.
You might also like: