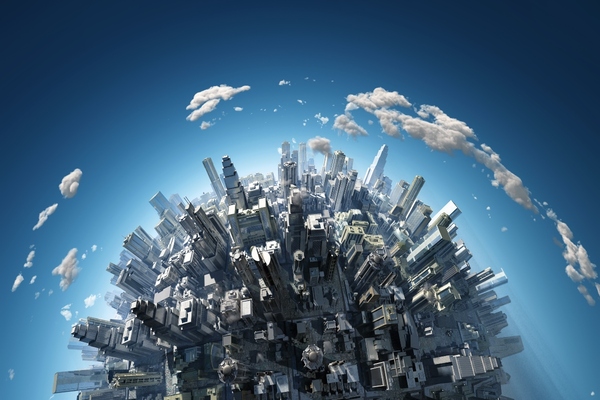 The report draws on lessons and best practices from cities around the world
Bloomberg Philanthropies has released a free resource for city leaders in a bid to help them strengthen cross-sector partnerships in order to better tackle challenges exacerbated by the Covid-19 pandemic and the resulting economic crisis.
Collaborative Cities: A Guide for Designing, Implementing, and Sustaining Strategic Partnerships shares strategies for building and administering effective collaboration across government, philanthropy, non-profit, and business.
Global municipal leaders
The Collaborative Cities guide is part of its efforts to support global municipal leaders who can adapt these lessons to their own challenges and circumstances and help them respond to "complex needs", notes Bloomberg Associates' philanthropic consulting arm.
"One of the most important ways Bloomberg Philanthropies can help cities build a stronger foundation for the future is by providing mayors and other leaders with guidance on how to explore and implement strategic partnerships," said Patti Harris, CEO of Bloomberg Philanthropies and former deputy mayor for New York City.
"This report helps do that by drawing on lessons learned and best practices from our work, and from cities around the world. Of course, successful partnerships across sectors don't just happen, and they don't spring from the pages of a manual. They take hard work – and they require strong, creative leadership to foster collaboration."
"Local leaders are responding to unprecedented challenges and many are developing innovative solutions in collaboration with cross-sector partners"
The Collaborative Cities guide sets out to include some of the building blocks and key' components needed to effectively administer public-private initiatives, including:
legal and ethical guidelines: establishing and adhering to the rules and requirements that govern conduct
engagement and communications: bringing stakeholders together and building trust through consistent dialogue
management and oversight: creating a structure that is streamlined and accountable with appropriate staffing
budgeting and fundraising: determining, raising, and allocating the resources necessary for a partnership to succeed
measuring outcomes: designing metrics and processes for quantifying success and communicating impact.
"Local leaders are responding to unprecedented challenges and many are developing innovative solutions in collaboration with cross-sector partners," added Megan Sheekey, strategic partnerships lead at Bloomberg Associates.
"Enhancing service delivery, responding to crises, and addressing systemic issues are just some of drivers of public-private partnership in cities, however, thoughtful leadership and governance for this work is crucial for success and sustainability."
Bloomberg Philanthropies invests in more than 570 cities and some 160 countries around the world to "ensure better, longer lives for the greatest number of people". The organisation focuses on five key areas for creating lasting change: government innovation; the environment; public health; education; and the arts.
You might also like: