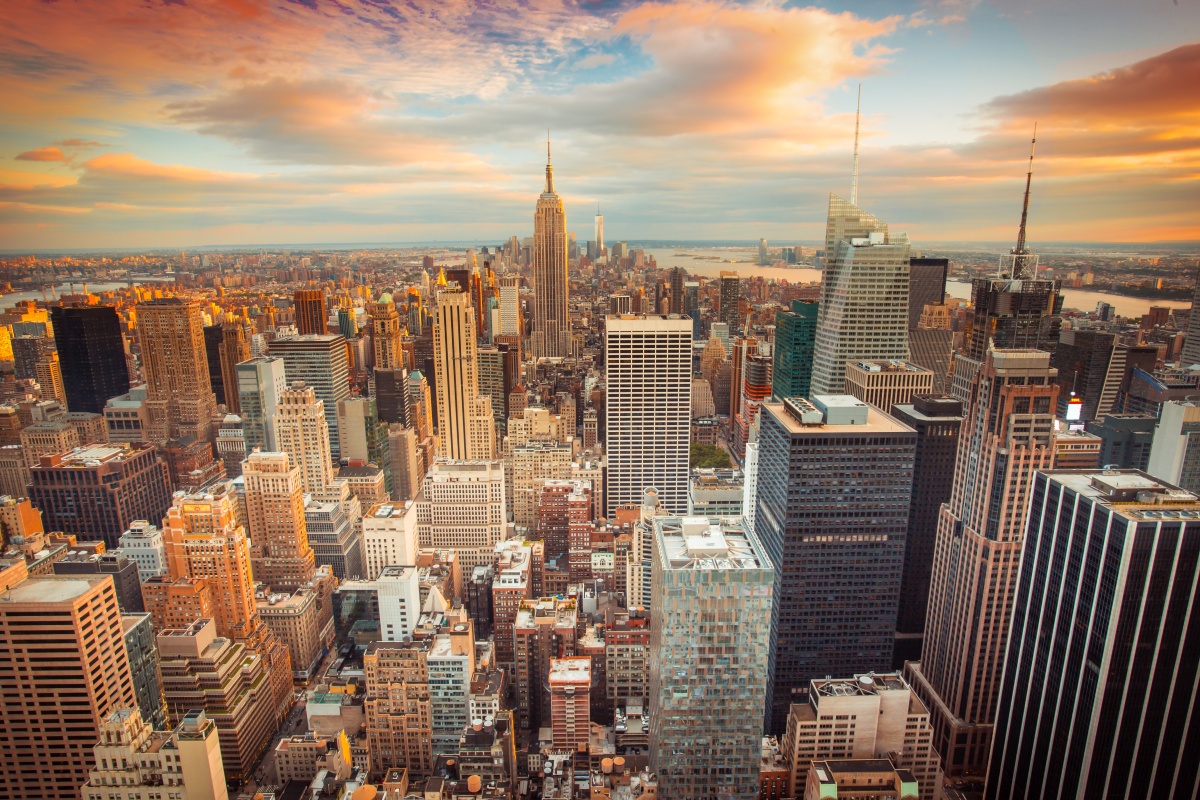 New York City wants to confront the climate crisis head-on with bold action
New York City (NYC) has announced a challenge for individuals and organisations to come up with innovative ideas and technologies to tackle the negative impacts of urban air pollution and the urban heat island effect.
The open innovation call has been issued by the Mayor's Office of the Chief Technology Officer in collaboration with EIT Climate-KIC and in partnership with Access Cities.
Securing a liveable future
NYC hopes to pilot a winning solution with the ambition of scaling it city-wide, particularly in neighbourhoods that disproportionately bear the brunt of these environmental issues.
"Our climate crisis demands bold action and collaboration as we seek to secure a liveable future for coming generations,"said Daniel Zarrilli, director OneNYC and NYC's chief climate policy advisor.
"This open innovation call is exactly the type of effort that is crucial to achieving OneNYC, the city's Green New Deal. We look forward to identifying and deploying new technologies as we continue building a strong and fair city and confront our climate crisis."
In NYC alone, air pollution is estimated to contribute to more than 2,000 deaths and some 6,000 emergency room visits and hospitalisations each year. At the same time, NYC annually experiences an average of 450 heat-related emergency department visits, 150 heat-related hospital admissions and 13 heat-stroke deaths.
"This open innovation call is exactly the type of effort that is crucial to achieving OneNYC, the city's Green New Deal"
Underlining that the Access Cities programme is about finding and sharing solutions to similar challenges that cities face, this competition is designed as a parallel open innovation call between NYC and Denmark's capital city Copenhagen. The Copenhagen call will be launched after the summer.
"Copenhagen has benefited a lot from collaborating with other progressive cities, sharing our solutions and concerns as we are faced with similar challenges," added Lykke Leonardsen, programme director, resilient and sustainable city solutions, city of Copenhagen
"Although we are a relatively green city, air quality is also a huge challenge for us, and if we look at future temperature rise predictions caused by climate change, we have to start future proofing our city now against increasing urban heat island impacts."
Companies and individuals can apply to the NYC open call through two different tracks. The first is focused on products and services and the second on urban design.
Participants in both tracks will have the opportunity to present their products, services or visions of NYC to an evaluation panel from municipality agencies, academic institutions, and other sustainability and resiliency thought leaders.
The winners in both tracks will be offered a range of incentives, which are elaborated in the competition manual.
Up to five finalists in each track will be selected to present their solutions at a public event on 24 September 2019 during NYC Climate Week. The winners will be announced at the end of the pitch presentations.
You might also like: