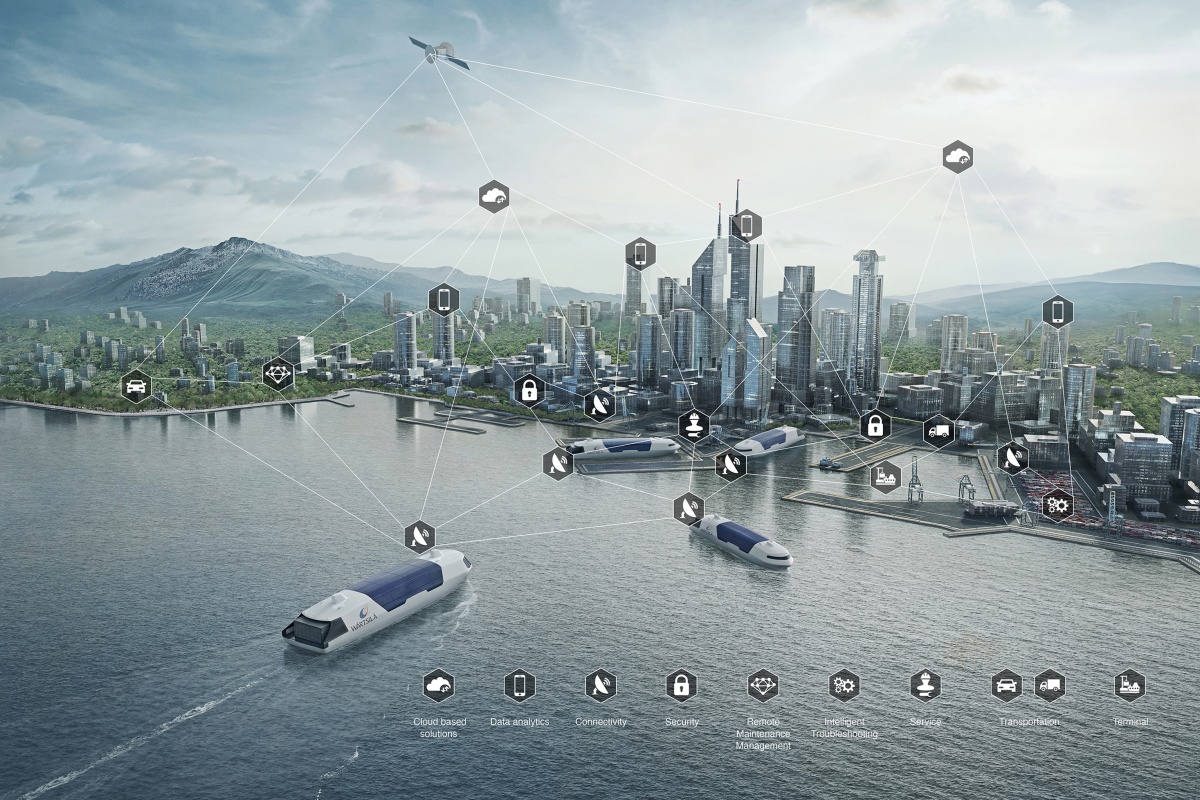 The Smart Marine Ecosystem vision is centred on high levels of connectivity and digitalisation
Technology group Wärtsilä has announced its SparkUp Challenge aimed at start-ups in the smart marine and smart energy sectors.
The initial challenge is based on Wärtsilä's new purpose: "enabling sustainable societies with smart technology" and the group is inviting start-ups to collaborate and co-create with them around the whole value chain of smart shipping.
Launch of the the competition also ties in with its recent declared intention to lead the industry's transformation towards a "smart marine ecosystem" through the use of high levels of connectivity and digitalisation.
The application period is open until 31 January 2018.
After the application closes, the SparkUp jury will choose up to 12 start-ups and universities to compete in a four-day challenge organised in Helsinki during March 2018.
Two winners will have the opportunity to work with Wärtsilä in one of two digital acceleration centres (DAC) in Helsinki or Singapore to create a minimum viable product (MVP). The winners will also receive a capital grant of Euro50,000.
"This is an amazing opportunity to co-create with us for, and really accelerate the development of, innovative digital services that sit at the heart of transforming Wärtsilä into being an as-a-service smart technology company," said Alid Dettke, vice president of digital innovation, Wärtsilä.
"For up to six months, we will provide the winning teams space and exposure to our experts' advice."
The co-creation at the DAC takes place through an incubation phase and a go-to-market transformation.
According to Wärtsilä, the smart marine ecosystem is an ideal starting theme for the start-up challenge, as one of the greatest successes incubated so far in the Helsinki DAC is its "intelligent vessel strategy", which forms a key part of the ecosystem.
"We can offer start-ups access to our data and the most renowned customers in both industries, marine and energy," added Marco Ryan, chief digital officer of Wärtsilä.
You will also get our experts' support, insight and mentoring as well as access to Wärtsilä's global network."
The SparkUp Challenge for start-ups forms part of its new tiered venturing model that consists of five levels: the first step being when Wärtsilä invests into existing accelerator or incubator programmes focused on the marine and energy sectors.
The second level of the model is the SparkUp Challenge where challenge winners will get to co-create together with Wärtsilä in the DACs based in Helsinki and Singapore.
The third venturing level is strategic partnerships with start-ups and other small companies. Level four means being involved in joint venture opportunities with partners, and the ultimate step in this collaboration is a traditional mergers and acquisitions activity.
If you like this, you might be interested in reading the following:
Nokia and StarHub drive innovation in Singapore
Alliance seeks to enable easier and more rapid development of IoT services to help enterprises capitalise on Singapore's Smart Nation opportunities
Smart city accelerator for Columbus
The programme is being launched by the Singularity University, which aims to use 'exponential' technology to address mankind's grand challenges
Comcast NBCUniversal launches start-up accelerator
The Farm accelerator will focus on mobility, connectivity and communications companies