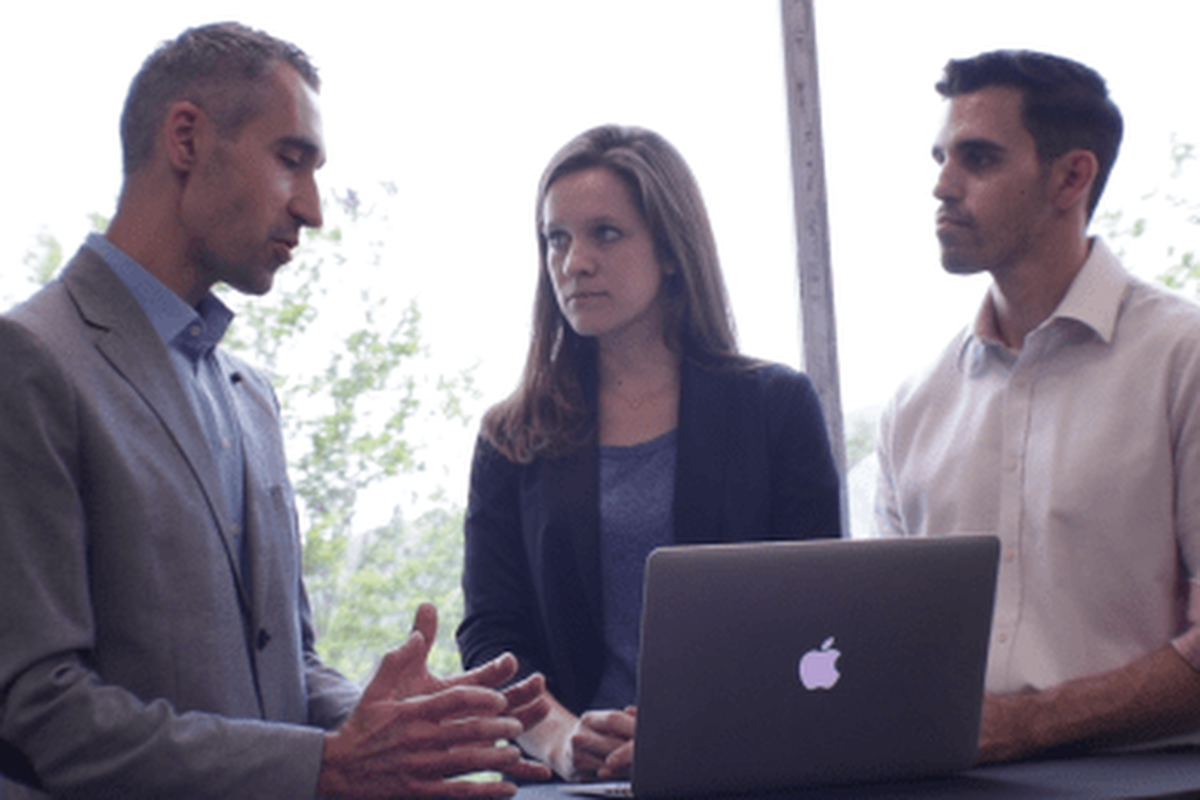 Dr Filip Ponulak's (left) team will work on buildings' central nervous systems
Smart building software developer, Site 1001, has opened its new data science tech hub in south Orange County's San Clemente, where software engineers will specialise in artificial intelligence (AI), machine learning and blockchain technologies.
San Clemente was chosen because of its central location between San Diego and Los Angeles, an area ripe with talent for the new engineering positions. There are also a dozen top-ranked universities nearby. The tech hub development team will be working on a variety of Site 1001's smart building projects including voice interaction, adaptable building behaviour, and connected buildings/communities.
"Most people don't think of buildings as much more than big containers to hold whatever work we do in them, so they're generally overlooked when people talk about smart cities and communities," said Pete Fiacco, chief technology officer at Site 1001.
He added: "But cities are made of buildings, which means the biggest opportunity to make huge improvements to the quality, comfort and sustainability of our cities and communities is by making our buildings smarter, more efficient and better connected to the people and infrastructure around them. Our new tech hub is focusing on making this vision a reality.
Site 1001's focus on the area of intelligent software design is reflected in the company's recent shift to a building performance and operations platform. "We're building a platform that we think will not only change how people look at buildings, but how buildings adapt and even how they're built," said Fiacco.
The company's director of data science, Dr Filip Ponulak, will lead the new data sciences unit. With over 15 patents in the field, Dr Ponulak's background in neural computation, machine learning, data science, and robotics is the foundation for the team to grow Site 1001's modelling of the central nervous system within buildings.
Site 1001 makes software that helps building owners and operators improve performance by giving them a complete 360-degree view of how their building is performing. Combining information from major building systems like heating and cooling, electrical, and water with people-generated data from complaints or repair work orders, Site 1001's platform connects real time performance to comfort, sustainability and longevity and helps maximise building performance and reduce operating costs.
If you like this, you might be interested in reading the following:
University develops brainy buildings
Australian University Monash is creating what claims to be one of the world's first cognitive office buildings
Site 1001 to open new innovation office
Company chooses east coast technology hub for its latest smart building and IoT innovation centre
AI helps to build a smarter, cleaner San Diego
Intelligent building management platform developer is joining the CleanTech San Diego organisation