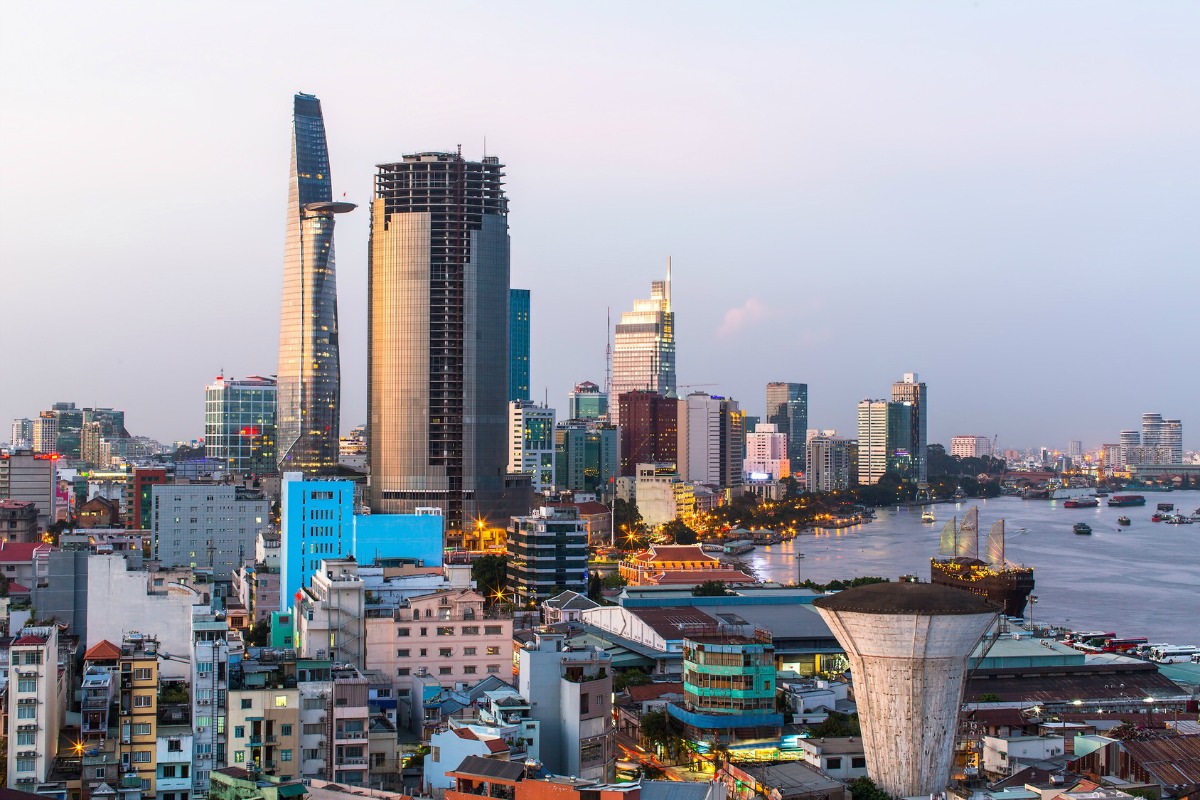 Ho Chi Minh City takes a step towards becoming the Silicon Valley of the Pacific
Ho Chi Minh City has successfully piloted Vietnam's first smart city communications platform. It has been implemented by Trilliant Networks, a global provider of IoT and smart energy solutions, together with Ho Chi Minh Power Corporation (EVNHCMC).
The platform serves as a foundational step in EVN's commitment to advancing efficiency, reliability and affordability of energy for their customers.
First developed in May 2016, the platform completed its year-long pilot project at Saigon Hi-Tech Park (SHTP), the centerpiece of Vietnam's bid to make Ho Chi Minh City the 'Silicon Valley of the Pacific.'
Extending from customer meters at SHTP to EVNHCMC's operations centre, the platform demonstrates that solutions can be tested in a micro-city like an industrial park, then scaled up to be deployed city and nationwide.
The communications network incorporates a variety of technologies that are suited to the needs of the varied terrain, customers, and system characteristics across the utility's distribution network.
Vietnam is experiencing more than 8 per cent annual energy demand growth and Southern Vietnam is expected to have energy shortages within two years. As a result, Vietnam has embarked on aggressive energy efficiency and smart city initiatives. Trilliant's platform will help proactively solve these energy dilemmas.
The solution cost-effectively improves utility performance across key organisational goals including revenue generation, network performance and large-scale integration of renewable resources, improving workforce management, engaging customers, advancing operational excellence and improving energy efficiency.
Using an advanced RF network for an advanced meter infrastructure (AMI), the potential benefits of a digitalised approach are clear, positioning EVNHCMC to leapfrog ahead technologically. Today, the utility is in discussions to leverage the same network to provide smart street lighting solutions as part of Ho Chi Minh City's smart city initiatives.
"In a region where the significant population and GDP growth are creating unique and pressing challenges, Vietnam is among the first to take a tangible step towards addressing those challenges," said Bryan Spear, managing director, Trilliant, Asia Pacific.
"Vietnam is not only planning to address critical challenges for the future, this project shows they are taking action, with one of the first true smart city demonstration projects in the region now a reality."
If you like this, you might be interested in reading the following:
AsiaPac leads on the grid
The smart grid market in Asia-Pacific is predicted to grow by more than a third over the next five years
smartcitiesworld.net/connectivity/connectivity/smart-city-focus-for-asia-pac
Smart milestone for British Gas
Trilliant has connected its smart communications platform to more than four million devices as part of the UK utility's smart meter roll-out
smartcitiesworld.net/news/news/smart-milestone-for-british-gas-1125
The top smart city projects in Asia Pacific
Smart farming, connected transport systems, smart residential, a hydrohub and integrated care are among the focus of smart city projects recognised by IDC
smartcitiesworld.net/connectivity/connectivity/the-top-smart-city-projects-in-asia-pacific