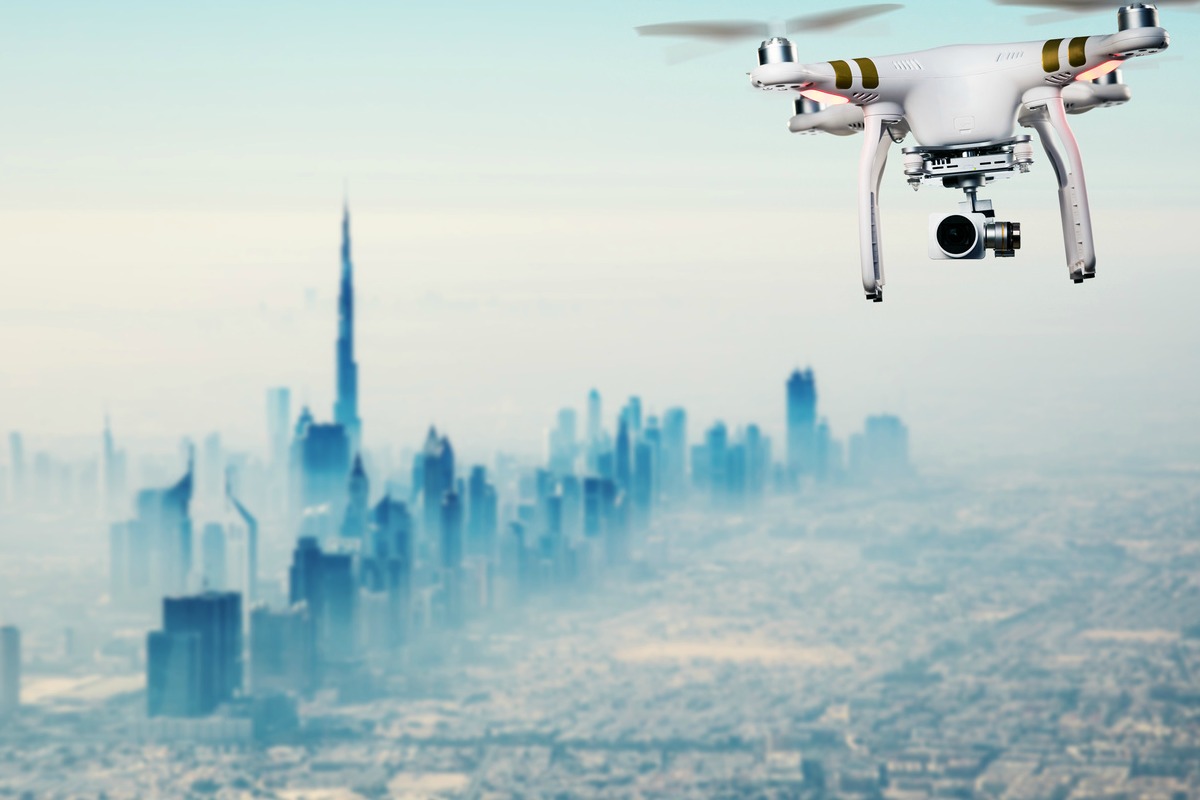 Drone technology could help Dubai become one of the world's smartest cities
Nokia and the United Arab Emirates General Civil Aviation Authority (GCAA) will collaborate to develop an end-to-end ecosystem that will make use of Nokia's unmanned aerial vehicle (UAV) Traffic Management concept.
The project forms part of an initiative by the GCAA to make Dubai one of the world's smartest cities by 2017. It will also allow Dubai government security network operator Nedaa to develop a next generation network for mission-critical and smart city services within the GCAA regulatory framework.
Nokia said its Traffic Management concept will give GCAA ability to track and manage all unmanned aerial system (UAS) in UAE airspace, supporting use of automated drones for both commercial and government applications.
"We, as a civil aviation regulator, are pleased to partner with Nokia for such an innovative initiative for the UAE aviation sector and to build a safe and secure drone ecosystem," said Ismaeil Mohammed Al Blooshi, assistant director general of the GCAA. "Being the number one aviation industry in the world with regards to safety standards, the UAE has superb aviation infrastructure and is qualified to play a key role in innovative aviation projects such as this drone collaboration."
At the heart of this new ecosystem will be Nokia's UAV Traffic Management (UTM) concept, which is being developed to manage drones in and around cities, and coordinate their interactions with people, manned aircraft and an increasingly diverse array of connected objects.
The Nokia UTM system will provide capabilities such as automated flight permissions, no-fly zone control and beyond-visual-line-of-sight (BVLOS) that are critical for the safe operation of UAVs in densely populated urban areas. The ecosystem will also serve as a testing ground for various applications of drone technology, which can be explored in a safe and controlled environment.
The system will be able to monitor airspace and flight paths, and share data between UAVs, operators and air traffic controllers and establish no-fly zones that can be continually refreshed with the latest data.
"The UAE is committed to making Dubai the smartest city in the world, and UAVs are expected to play a critical role in this process by supporting a wide variety of smart city services," added Bernard Najm, head of the Middle East market unit at Nokia.
"This collaboration with the GCAA, the first of its kind in the world, gives us a unique and extensive test bed where we can trial and refine our UAV Traffic Management system, and shape the future of UAV management overall. This is an exciting opportunity that builds on our strong relationship with the UAE to help facilitate its smart city journey."
If you like this, you might be interested in reading the following:
Nokia to support drone-based smart city traffic management test facility
Europe's first test area for UAV-based traffic management opens at Twente Airport in the Netherlands
smartcitiesworld.net/news/news/nokia-to-support-drone-based-smart-city-traffic-management-test-facility--966
Aerialtronics commercial drones are being equipped with cognitive inspection capabilities from IBM's IoT platform
smartcitiesworld.net/news/news/watsons-birds-eye-view-984
Facebook connectivity lifts off
Solar-powered drone aims to bring regional internet connectivity to billions of people in hard-to-reach places
smartcitiesworld.net/connectivity/connectivity/facebook-connectivity-lifts-off