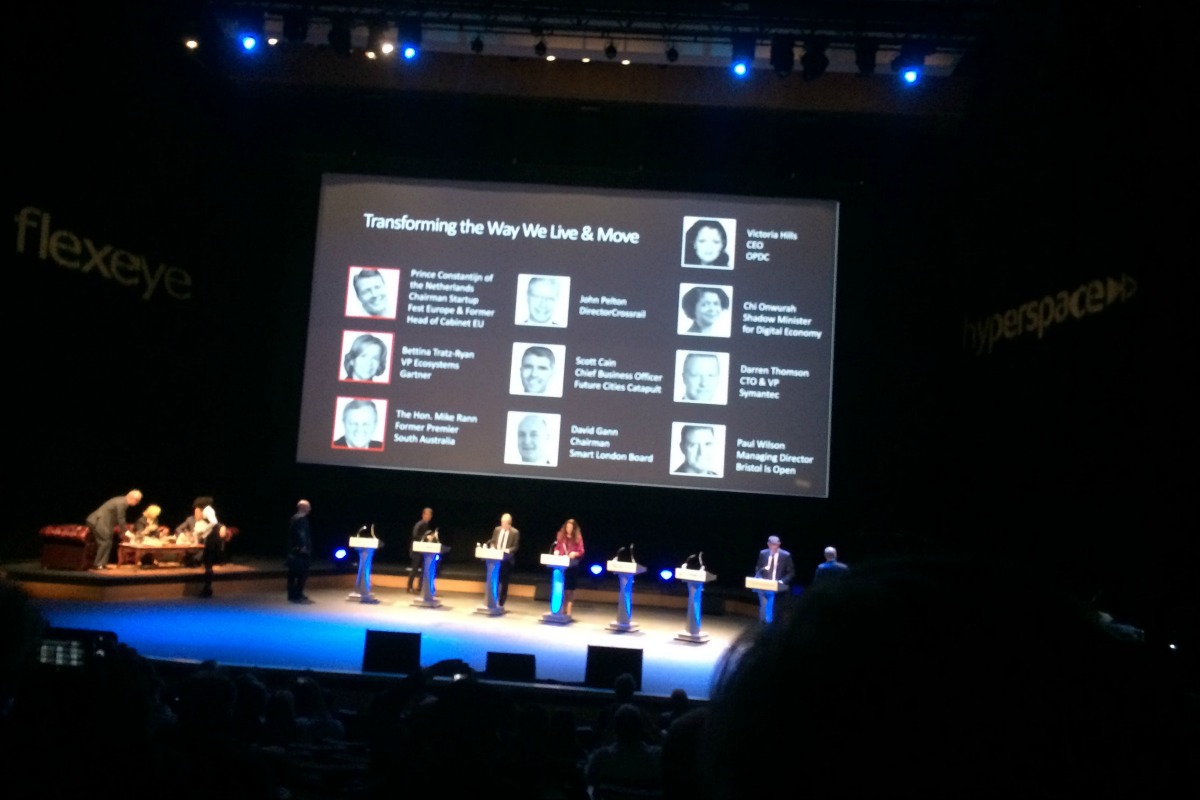 The Hypercat Summit at the Royal Festival Hall kicking off London's Technology Week
London Technology Week kicked off with a full international show of force at the Hypercat Summit held at the Royal Festival Hall last night.
Continuing its optimisation of the IoT, the Hypercat Alliance launched Hyperspace, a UK government-funded initiative that connects Hypercat-enabled components into a 'value web' that works across industries and applications.
The new initiative is backed by civil engineering, consulting and technology companies that have joined forces to ensure that major infrastructure is smart right from the off.
The Hypercat Alliance is a consortium which is committed is to accelerating demand for connected technology through collaboration.
Hypercat is also the name of the standard published by the BSI (PAS 212) that enables a machine to find out about IoT assets over the web.
A Hypercat enabled component is a hardware or software sub system that conforms to this standard, and in doing so, makes a sub system's data easily discoverable and readable.
This interoperability allows components to communicate with one another with minimal integration issues and costs.
With Hypercat, developers can write apps that work across a number of servers. This eradicates boundaries between vertical silos – providing a bigger picture, increasing the value and scope of data intelligence usage.
Justin Anderson, executive chairman at Flexeye and founder of the Hypercat Alliance said in his forward to SmartCities: Innovation through collaboration: "Using sensors and actuators, Hyperspace connects things in the real world to digital representations (like an avatar) to things in the virtual world.
"This can enable you to monitor and manage the world around you in a far more efficient way, or allow these things to monitor one another, reducing the need to worry about them at all.
"For example, Hyperspace can help to optimise the performance of a water system, reduce the maintenance costs of a rail network, predict the required energy usage in a building or improve the traffic flow of public highway.
"Components can be plugged into a value web and provide services to multiple systems, driving new economies of scale.
"A value web is more resilient and able to evolve using new best-of-breed components in a way that many end-to-end or silo systems are unable today. It also avoids lock-in to any single vendor, ensuring a competitive and collaborative market place for innovation."
The Hypercat Summit saw nearly 2, 000 smart city thinkers drawn from across 47 countries. The event showcased projects and cities that have been using Hypercat to deliver new applications and services across industry and the built environment. These included the UK's largest regeneration programme at Old Oak Common and Park Royal in West London that has a smart strategy embedded in its concept and planning.
The event was chaired by Merlin, Lord Errol, Hypercat chairman with a short keynote by Justin Anderson, executive chairman Flexeye, director and founder of the Hypercat Alliance. Other speakers included Bettina Tratz-Ryzn, research VP, Smart Ecosystems, Gartner; Ruth McKernan
chief executive Innovate UK; Chi Onwurah, shadow minister for Digital Economy; Prince Constantijn of the Netherlands, chairman Startup Fest Europe & former Head of Cabinet EU and Mike Rann, former premier South Australia.