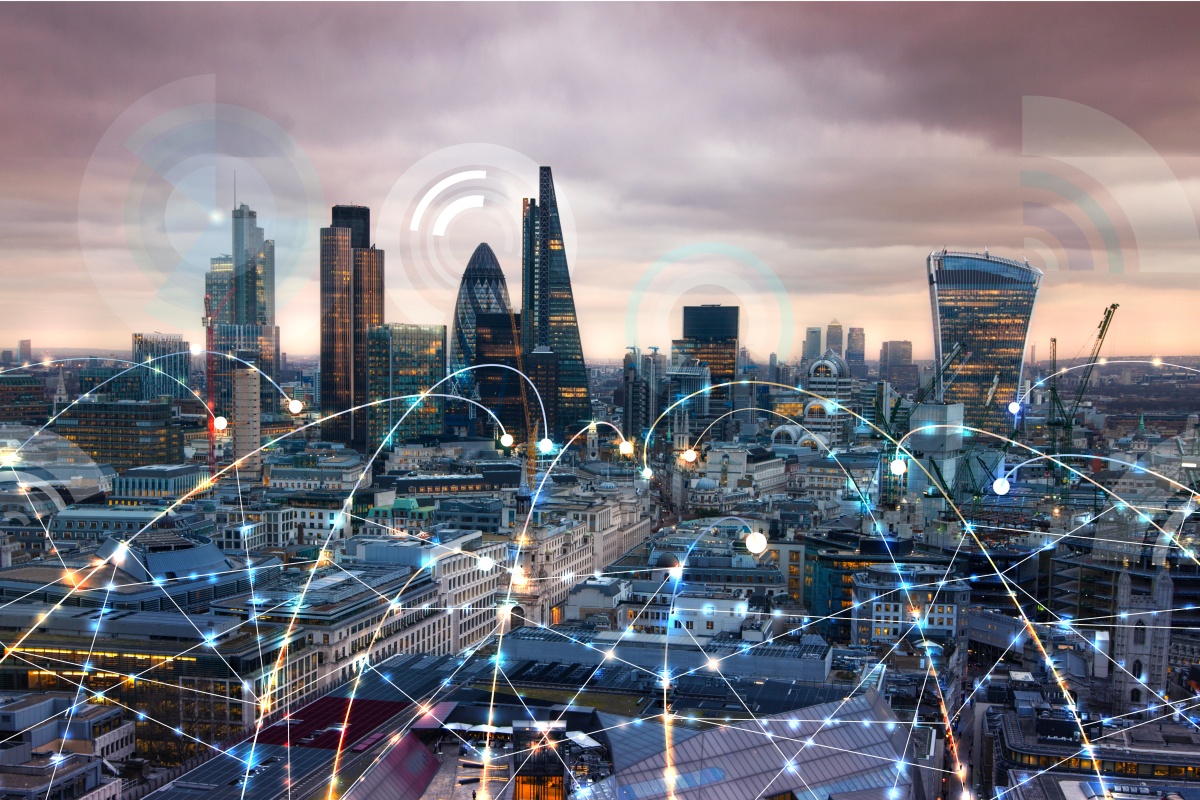 Londoners use 38 million gigabytes of mobile data, a fifth of all the mobile data in the UK
London mayor, Sadiq Khan, is addressing mobile "not spots" across the city to help ensure the UK capital is ready for 5G.
The mayor is introducing a new agreement that helps commercial landlords and public property owners address poor areas of mobile phone coverage. It is designed to speed up the process which allows mobile providers access to rooftops and other sites to install kit.
Connected London
The Greater London Authority (GLA) brought together key stakeholders from the telecoms and property industries to address the issue. Londoners currently use 38 million gigabytes of mobile data, a fifth of all the mobile data in the UK. Each year the amount of data used rises by an estimated 25 to 42 per cent.

The standard agreement delivers on the Mayor's manifesto commitment to better use public sector property for digital connectivity, and forms part of his Connected London programme, which aims to enhance mobile and fixed fibre connectivity in London through investment, new data and working with local authorities.

The agreement has been developed in partnership with the British Standards Institution, with the support of City of London, as well as a steering committee made up of legal representatives of land owners and from the telecommunications sector.

The move will support existing 4G mobile users in areas where connectivity is poor and assist the future roll out of 5G - which will also require access to buildings - by establishing a consistent approach to be followed across London.
"Commercial real estate, business, and public mobile users need global telecommunication systems to operate efficiently and be fit for their purpose"
Leading business group London First has welcomed this agreement and today released a report, Enhancing Digital Connectivity, arguing that steps must be taken now if full fibre is to become the norm across the capital.

"This guidance is part of the Mayor's commitment to enhance mobile and fixed connectivity in the capital," said Theo Blackwell, London's chief digital officer. "It helps end uncertainty which has stopped or slowed infrastructure being put in place across London with a new, consistent approach."

"At City Hall we are working to ensure we have the digital connectivity infrastructure needed through our new Connected London programme, to support Londoners in areas of poor connectivity and assist the future roll out of 5G, which will hugely benefit businesses and the public alike."

Catherine Haslam, Royal Institution of Chartered Surveyors Telecoms Forum Board said: "Mobile coverage, alongside the Connected London initiative are critically important to both telecommunications' connectivity and high technology use within the built environment.
"Commercial real estate, business, and public mobile users need global telecommunication systems to operate efficiently and be fit for their purpose."

"Standardised access agreements are an essential step towards easing issues and delay in the telecommunications infrastructure development process, and removing mobile 'not spots' will crucially provide high speed services to owners, occupiers and the public. The imminent arrival of 5G technologies makes this initiative even more timely."
You might also like: