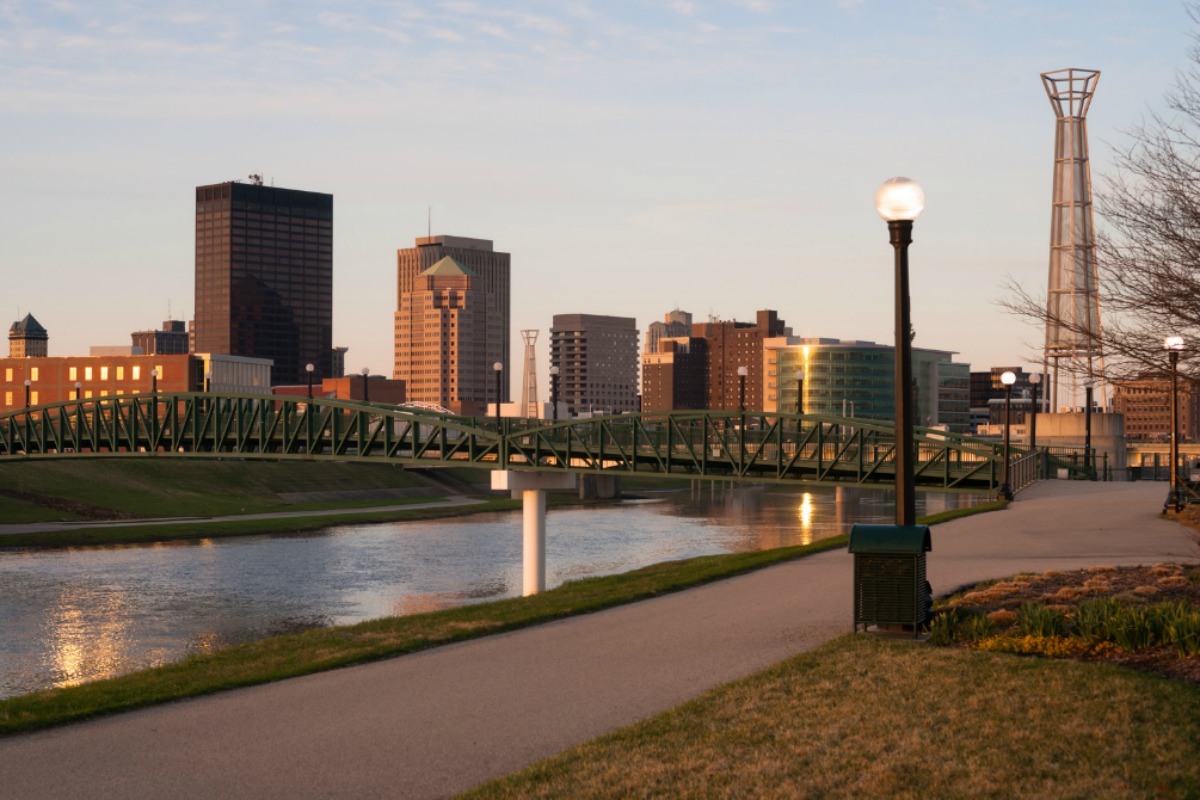 Dayton, Ohio, becomes the 1500th city on transport app Moovit
The public transport app Moovit has added the 1,500th city to its database. The app, which covers 77 countries, is used worldwide by over 70 million people to get from A to B via the easiest route possible using public transport.
Dayton is one of 26 cities already added so far in August, alongside additional cities in Australia, Brazil, China, France, Poland, Portugal and the US. Moovit now launches in a new city every 15 hours and next on the list are the Polish cities Gdansk, Cgynia and Sopot, followed by Toowoomba, Australia and Chengdu in China.
Moovit mixes available public data, including transport timetables and live information, with crowdsourced data from its users and 180,000-strong community of local volunteers. It claims to have amassed the world's largest repository of transit data.
As well as public use, Moovit has also turned its data into a set of tools for urban planners, governments and developers who are rewriting the rules for managing and governing a future that includes autonomous vehicles, increased ride-sharing and alternate forms of transport yet to be introduced.
"The world is on the threshold of a huge transit revolution," said Moovit co-founder and CEO Nir Erez. "Urban mobility is at the top of the list for smart cities to be better equipped to deal with burgeoning populations in their centres.
"With Moovit's deep repository of hundreds of millions of data points added every day, and a set of unrivalled analytics tools that clearly represent the demand for transit in cities, Moovit is uniquely qualified in the area of Mobility as a Service (MaaS) to help bring the future of urban mobility to life."
Moovit has opened its app in 250 cities around the world so far in 2017 alone. Of those, more than 150 were opened exclusively from the contribution of its community of 180,000 local volunteers called "Mooviters" who are eager to provide better transport information in their cities and towns where local apps are insufficient or non-existent.
Moovit enables Mooviters to "map" the transport information in their communities by using a proprietary local editor tool to add stops, routes, timetables and other information on Moovit's app. Doing this significantly improves the transport experience.
Examples of cities "mapped' by Mooviters include:
In the US: Knoxville, Tennessee commuters had no journey planner for their transportation network until May 2015 when local resident Joseph Linzer mapped the entire city's 1,243 bus stops on Moovit. Joseph regularly updates his city, and recently helped bring Moovit to the public transit riders of neighbouring Clarksville, another city previously not available on any public transportation app.
In Brazil: With its population of nearly one million, Joao Pessoa was the first city launched by the Mooviter community, in 2014. Local community member Vitor Rodrigo Dias led the effort and finished mapping 3,249 bus stops in less than two months. Vitor eventually became one of Moovit's first Mooviter ambassadors and continues to lead city mapping projects throughout Brazil.
In Turkey: In May 2017, Fatih Aktaş, who is 90 per cent visually impaired, wanted to bring Moovit to the 332,000 residents of his city of Balikesir in central Turkey. He petitioned the city to share information about its public transit network online.
Fatih then asked 20 friends to help map the routes and add the schedules to Moovit. Moovit Country Manager Busra Yurgun joined Fatih's mapathon marathon and within a week all 60 lines operating in the city were added to Moovit. Fatih and his team continue to update the city's information, and Fatih intends to join Moovit's accessibility test groups for new in-app features that help people with disabilities.
If you like this, you might be interested in reading the following:
Moovit for the masses
The public transport app is expanding its use of crowdsourcing data so anyone can add important up-to-date travel data
Moovit's tool for better urban mobility
Analytics tool aims to help cities worldwide become smarter in their planning and construction
Moovit opens up a new world of transport possibilities
The upgrade is based on research but also input from its global community of who are empowered to make improvements to the app