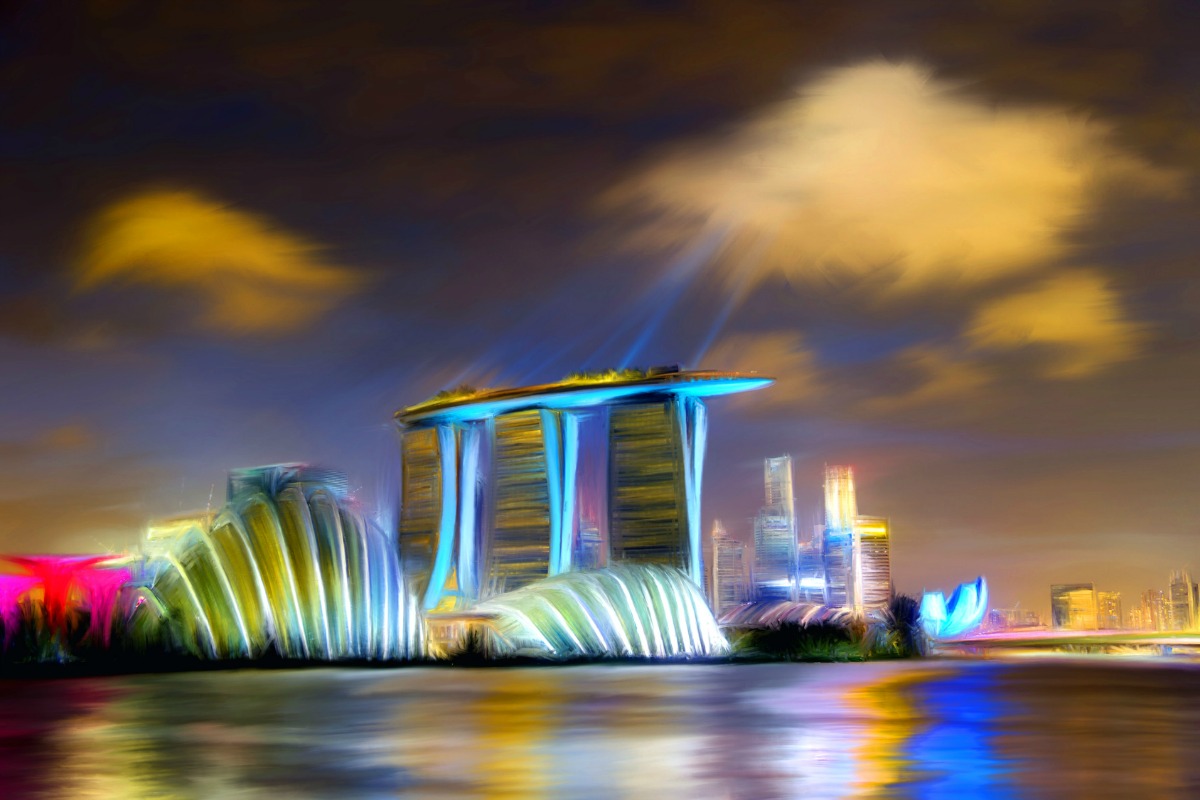 The Silver Spring IoT network will support Singapore's Smart Nation goal
Silver Spring Networks is helping the energy utility company, Singapore Power, to expand the use and applications of its existing wireless mesh network platform across the island city-state. The energy company provides electricity to 1.4 million homes and businesses and plans to leverage its AMI deployment to connect an additional 200,000 electric residential customers.
Silver Spring's multi-application IPv6 platform will be extended to help Singapore Power improve its operational efficiencies, serve more advanced metering customers and to develop a digital data and Internet of Things (IoT) platform. The joint efforts will support Singapore's Smart Nation goal by leveraging the IoT to improve efficiency, security, economic development and quality of life for its citizens.
Silver Spring has also announced that it will collaborate with Singapore Power on a variety of product and market development activities, with the intent to unlock the creativity of IoT innovation of Singapore's commercial and academic institutions. In support of its collaboration with Singapore Power -- and to help capitalise on IoT opportunities in the region -- Silver Spring intends to establish its Asia Pacific headquarters in Singapore.
"We deeply value our long-standing relationship with Singapore Power and are delighted to continue building on our relationship for years to come, with the goal to jointly deploy technology that addresses the country's evolving needs," said Mike Bell, president and CEO, Silver Spring Networks.
He added: "Singapore Power is known as an industry leader globally, and their broad vision to leverage the value creation of IoT is transforming the definition of a modern utility. Our continued efforts can help move the country's Smart Nation vision to reality through proven and secure nationwide coverage that has no limits on scalability."
Since April 2014, Silver Spring has helped Singapore Power deliver deregulated energy services for the Energy Market Authority's retail contestability programme in Singapore. Silver Spring has successfully deployed its IPv6 platform throughout the country to enable customers to choose from a variety of retail energy providers and purchase electricity at wholesale market prices.
"Singapore Power's mission is to deliver reliable and cost-effective energy services to improve quality of life for Singapore," said Samuel Tan, chief digital officer, Singapore Power. "With rapid change and evolving customer needs, we must be innovative in creating secure, sustainable solutions to help our customers save energy and cost. Our collaboration with Silver Spring in harnessing the power of digital technology will enable us to better serve our customers in the future."
With more than 24.9 million enabled devices currently delivered on five continents, Silver Spring is deploying IoT networks in additional cities and regions, including Bristol, Chicago, Copenhagen, Glasgow, London, San Antonio, San Jose, Stockholm and Kolkata, India.
It has also just announced that Baltimore Gas and Electric (BGE) in the US will utilise its Silver Spring IPv6 smart grid platform to connect new devices in its distribution system. Additionally, Silver Spring will host its GridScape Network Manager for BGE as software-as-a-service to support out-of-band and in-band management for polling, event management, diagnostics, real-time visualisation and auditing across all grid management devices.
If you like this, you might be interested in reading the following:
SINGAPORE REPORT: New IMDA department established
Technology and media is the way forward for Singapore
smartcitiesworld.net/news/news/singapore-report-new-imda-department-established-983
SINGAPORE REPORT news feature: An interview with Gabriel Lim, IMDA CEO
Gabriel Lim, CEO at the IMDA talks to SCW about Singapore's advance towards a smart society
smartcitiesworld.net/news/news/singapore-report-news-feature-an-interview-with-gabriel-lim-imda-ceo-1019
Singapore is named the world's smartest city
Fixed and cellular broadband services, city apps and a strong open data policy are among its winning attributes
smartcitiesworld.net/connectivity/connectivity/singapore-is-named-the-worlds-smartest-city