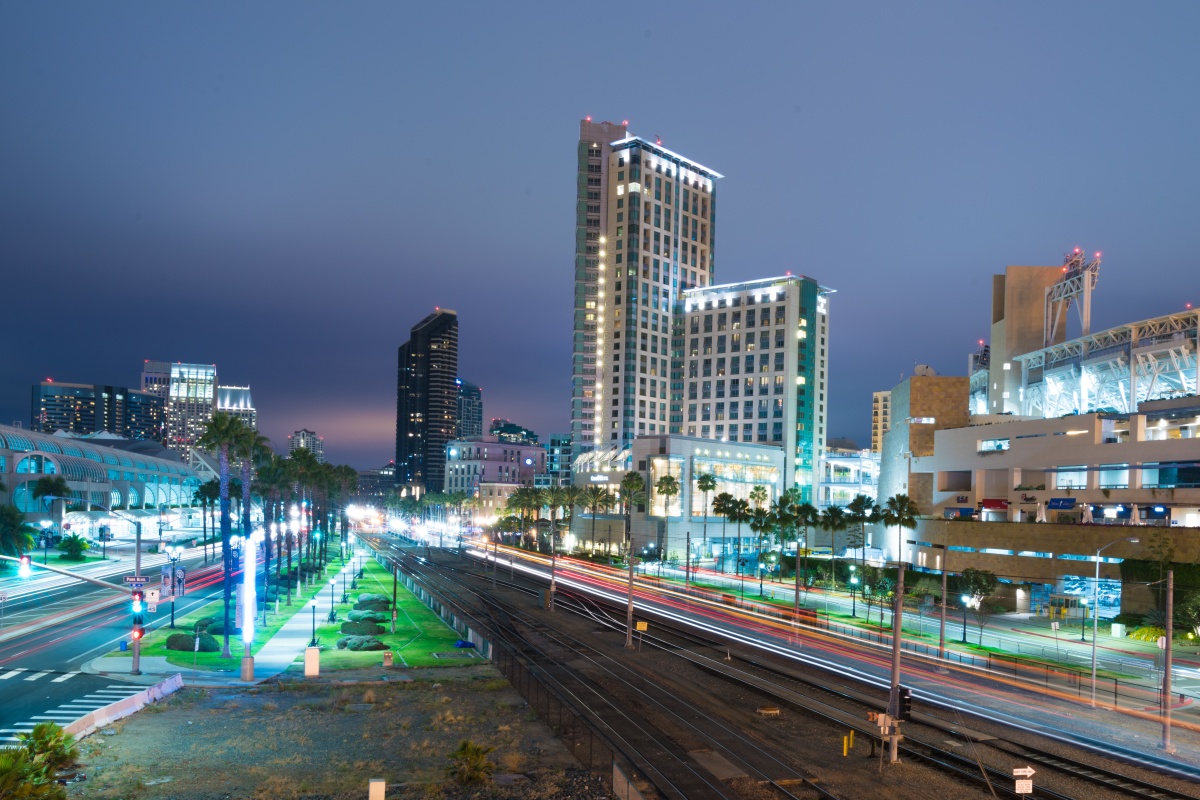 San Diego is marking a major milestone in its move to renewable energy
The city of San Diego is to press ahead with a Community Choice Energy (CCE) programme to provide residents with the choice of greener energy.
The San Diego City Council also approved a proposal to create a new regional joint-powers entity with several cities across the region including Chula Vista, La Mesa and Encinitas which will give them the ability to choose who they buy their energy from within their jurisdictions.
Largest US city
The vote in favour makes San Diego the largest US city to pursue a clean energy Community Choice programme. The regional entity will be the second-largest community choice entity in California in terms of electrical load.
San Diego was the first major city in the US to pledge to reach 100 per cent renewable energy by 2035.
After three years of research and analysis, Kevin Faulconer, mayor of San Diego selected Community Choice as the preferred pathway to reach the 100 per cent renewable energy goal in the city's climate action plan.
The new entity would create healthy competition to benefit San Diegans, lower energy costs for ratepayers, and help the city reach its renewable energy goal by 2035 – a decade ahead of the state's goal.
"Today is a monumental step toward 100 per cent renewable energy for our city, and a greener and cleaner future for our region," said Faulconer.
"This is about lower energy costs for customers, green jobs for working families and renewable energy powering homes and businesses." The future has arrived, and we proudly stand with our regional partners to lead the green energy revolution."
Faulconer led a collaborative negotiation process with other cities to develop the terms for the new regional entity. The city of Imperial Beach is expected to consider this proposal later this week.
"This is about lower energy costs for customers, green jobs for working families and renewable energy powering homes and businesses"
A regional approach would allow for greater negotiating and buying power as well as create efficiencies in operations and service. Analysis shows that Community Choice would result in lower energy costs compared to the investor-owned utility's rates.
"Chula Vista is taking action to increase local control over the energy our community uses and by partnering with other jurisdictions, like the city of San Diego, we will be able to eliminate upfront costs and minimise risk to the city's general fund," said Mary Casillas Salas, mayor of Chula Vista.
"Climate change is already affecting our communities and we do not have time to delay action. We look forward to working with the other cities to provide our residents and businesses a new, cleaner, cheaper energy choice."
Enacting Community Choice, a programme in which a public entity purchases greener power for residents, will be a multi-year process.
Following the formation of the joint-powers entity and appointment of its board of directors later this year, the board would then hire an executive leadership team, including a chief executive and chief financial officer, which would guide the entity through the implementation process.
The new entity would then seek approval from the California Public Utilities Commission with the goal of delivering power as soon as 2021.
"This is a historic moment. We are on the cusp of transforming our energy future and implementing our 100 per cent renewable energy goal, a linchpin of achieving our Climate Action Plan commitments," said Nicole Capretz, executive director and founder of the Climate Action Campaign.
"We are so proud of all the cities stepping up to join this energy revolution."
You might also like: