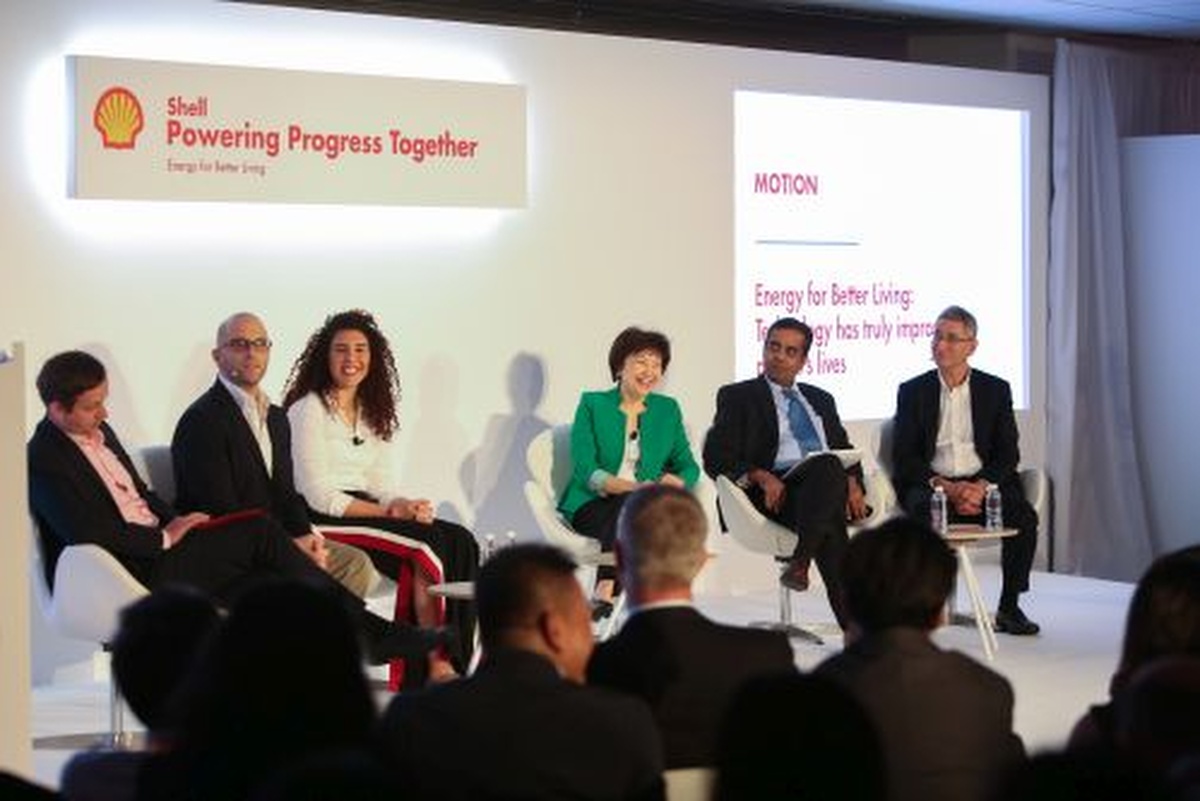 Shell's event brought parties together to power the future of energy
How to transition to a low-carbon energy future to manage the risks of climate change, while also extending the economic and social benefits of energy to everyone globally were key themes discussed at Shell's second annual forum.
The overall theme of the company's Powering Progress Together forum held in Singapore was "energy for better living".
The event brought together more than 150 people from across Asia – among them energy experts, policymakers, business leaders, students and young innovators – and the dialogue centred on Asian growth aspirations and the imminent energy challenge facing the region.
While technological developments will emerge, multi-sector collaboration to drive effective policy and cultural change is essential to drive low-carbon business and consumer choices and opportunities, said Shell.
Speakers included leaders from both business and government sectors: Dr Cheong Koon Hean (chief executive officer, Housing & Development Board, Singapore); Steffen Endler (senior vice president, Siemens Pte); Mark Gainsborough (executive vice president, new energies, Royal Dutch Shell); Alexandre Lalumiere (director, client sales of 3D printing, Asia Pacific & Japan, HP); and Nathan Subramaniam (director, sector and projects division, independent evaluation, Asian Development Bank).
The panel shared their perspectives on how the global energy transition will require unprecedented collaboration between policy-makers, leaders from business and non-governmental organisations, and consumers. It also requires focusing on more than the promotion of renewables and energy efficiency as these only address specific aspects of the wider challenge.
According to the United Nations, continuing population growth is projected to add 2.5 billion people to the world's urban population by 2050, with nearly 90 per cent of the increase concentrated in Asia and Africa.
In the fast-growing Asia-Pacific region, energy supply is expected to go up by 60 per cent by 2035 to meet the growing demand associated with the rapid urbanization, industrialization and economic growth taking place. As Asia rapidly urbanises, it needs to do so while reducing its carbon footprint.

Societies and governments thus face a dual challenge: how to make the transition to a lower-carbon world while also ensuring more and cleaner energy for economies to expand and prosper.

"Energy is a vital hidden ingredient in almost every economy, and cities are the biggest users of energy. Occupying less than two per cent of the world's landmass, and hosting more than half of the world's population, cities account for more than 60 per cent of global energy use today and this number is estimated to rise to 80 per cent by 2040," said Goh Swee Chen, vice president, city solutions - new energies and chairman, Shell Companies in Singapore.
"Fundamental changes need to happen across the global economy, especially in power, transport, buildings and industry which produce significant carbon dioxide emissions."
"We are living in an era of unprecedented urbanisation. The issue of sustainable development has rightly taken centrestage: much of the public debate on sustainability revolves around reducing carbon emissions and increasing the use of green technology for energy sources," added Dr Cheong Koon Hean.

"However, technology is only an enabler in solving the challenges associated with sustainable urban development. Sustainability can only be attained when a comprehensive and holistic approach is taken, starting with strategic planning choices on how we optimise our land and resources, and develop in an environmentally-responsible manner. "
The forum will also be held in London, UK and San Francisco, US, later this year.

If you like this, you might be interested in reading the following:
Shell buys leading UK energy provider
Shell sees a new electricity value chain emerging in which customers play an increasingly important role
Shell to buy EV charging pioneer
The company has signed an agreement to buy NewMotion, Europe's largest electric vehicle charging provider
Shell powers ahead with EV charging
New chargers up to three times faster than other chargers